.xxx TLD received initial approval from the ICANN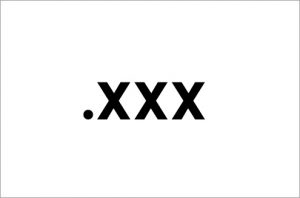 Date: 06/01/2010
XXX top level domain gets initial approval
ICANN, the Internet Corporation for Assigned Names and Numbers, has given initial approval for a .xxx top-level domain. Should the initial approval become final approval, you'll be able to register URLs.
ICANN, for its part, wasn't sure it wanted to create a .xxx TLD for fear that it would be forced into a sort of Internet policing role. That's not ICANN's job, and it couldn't be an "Internet cop" even if it wanted to.
All of this started way back in 2005 when the first proposals were being put forth to create the TLD. Complaints and ICANN's own fear (see above) delayed the proceedings.
ICM Registry filed its application for the .XXX domain extension (gTLD) in 2004 and initially had it approved by ICANN in June 2005, only to later have it denied. The triple-x domain name has been a controversial topic in the ICANN community as well as leaders in the adult community for which it is proposed to serve. After seven years of waiting in line, ICM Registry, the registry operator for .XXX, finally made it through the ICANN process.
ICANN's agreement with ICM Registry will likely be much different most of the New gTLDs that we'll see in the coming years. ICM will need to adhere to very strict compliance measures as well as pay twice the per transaction registration fee ($1 → $2) that was included in the original draft agreement. This additional portion of the fee will be used for "anticipated risks and compliance activities" due to the nature of the top-level domain.
The next step that needs to be completed is the actual delegation of .XXX to the root zone. After the delegation, the implementation schedule will be up to ICM Registry. We imagine it won't be too long until we start seeing .XXX resolve on the Internet.
The Internet Corporation for Assigned Names and Numbers (ICANN) has given the .XXX top-level domain (TLD) its final seal of approval in 2011.