.XXX Plans to Spend $15 Million in First Year Promoting New Domain to Web Users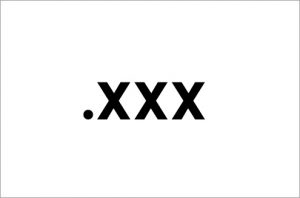 August 16, 2011
With the first .xxx domain names from the "Founder's" program coming online and the trademark sunrise period soon to get underway, .XXX backer ICM Registry has some very ambitious marketing plans.
I caught up with ICM Registry CEO Stuart Lawley today to understand the latest on .xxx and the company's marketing plans.
Ambitious Marketing
One of the striking differences between .xxx and new TLD launches of a decade ago is how much the registry plans to spend informing the world that .xxx exists. The company will spend $3 million promoting .xxx before the end of the year and budgets $15 million for the first year alone to reach web users.
"I haven't seen many registries do that," said Lawley. "They pump the names to people to try to register them. We're advertising to users."
The message to users is that .xxx exists and is "safe" (thanks to a virus scanner deal for all .xxx sites), so people looking for adult material can just enter a term followed by .xxx to find what they're looking for.
The registry is also sacrificing what would surely be a big payday — selling porn.xxx and sex.xxx – to use the sites as search engines for .xxx domain names. ICM Registry wants these sites to become traffic generators for registrants and is spending seven figures on this effort.
Rights Protection
But the registry isn't just promoting the domains to users. Lawley said his company has spent $1 million promoting its sunrise periods to trademark holders. It will also offer a lifetime blocking service for non-adult companies. The registry price for this service is $165 and the company is operating it on a cost recovery basis. It guesstimates 10,000 domains will be "blocked" using the service.
"We've done our job to promote sunrise," said Lawley. "No one can say 'I wasn't aware of this'".
As for Free Speech Coalition's continued challenges to .xxx — including providing a template letter to put the registry on notice of trademark infringement — Lawley says the company's position is clear. It has published a white paper on trademarks and registry responsibility.
Just because a company has a registered trademark doesn't mean it's the only company to have rights to a domain. For example, one company could have a term registered with the U.S. while another is registered elsewhere and both companies compete.
"I think ICM's rights protection mechanisms are stronger and better than any top level domain launched to date," he said.
Software Compatibility and New TLD Challenges
.XXX is already getting indexed in search engines such as Google and Yahoo. But it will take a while longer for some software developers to recognize it as a top level domain.
A number of software programs don't recognize .xxx yet. ICM is working with companies such as Skype and Google to address these issues.
This is an issue I've been writing about for years. New TLD operators will need to watch ICM's launch to understand some of the challenges they'll face.
Up Next
Sunrise for trademark holders kicks off September 7. Sunrise A is for adult site trademark holders, Sunrise B is for non-adult companies wishing to block their names from resolving.