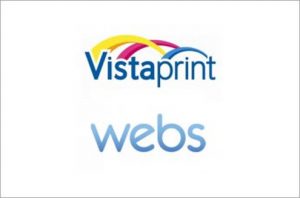 Dec 19, 2011
Printing services giant Vistaprint announced on Monday that it had acquired web hosting provider Webs Inc. for $117.5 million, to be paid at closing through a combination of $100 million cash and $17.5 million in restricted shares.
Webs, which has raised $12 million in funding from Novak Biddle Venture Partners and Columbia Capital, allows businesses to create simple websites, Facebook pages and mobile sites. Premium upgrades include personalized domain names, customer support, email addresses, and enhanced web and video storage. Webs has helped build over 50 million sites to date and has over 100,000 paying subscribers. Over 20,000 new users register daily for Webs' suite of products. Vistaprint says that Webs' 2011 revenues are $9 million.
Earlier this year, Webs acquired Facebook Pages creator PageModo and lightweight CRM tool ContactMe. Webs also recently debuted a new mobile site builder today that automatically keeps a smartphone-friendly website in sync with a business' main website.
In acquiring Webs.com, Vistaprint is perhaps most interestingly acquiring the company's website building tool, which the company says has been refined over the years – via the company's "freemium" distribution model – into one of the finer website builders in the business. Webs also recently acquired Pagemodo, a tool for creating customized Facebook pages.