Tim Schumacher to Leave SEDO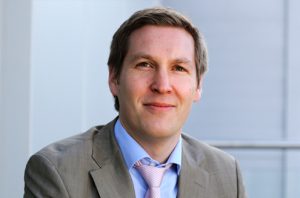 December 5, 2011
Sedo co-founder Tim Schumacher to resign as CEO and transition to board of directors, Tobias Flaitz to become new CEO
Sedo announced today that co-founder and CEO Tim Schumacher will be stepping down from the company at the end of January. He will transition to the company's Board of Directors.
The board of Sedo Holding AG has named Tobias Flaitz as the new CEO of Sedo. On February 1, 2012, he will succeed Sedo's current CEO and co-founder, Tim Schumacher, who's transitioning to the board of Directors.
Tim Schumacher co-founded Sedo in 2001, together with Marius Würzner, Ulrich Essmann and Ulrich Priesner. He led Sedo to become the world's preeminent domain trading and parking platform. In 2007, he was named "Entrepreneur of the Year" by Ernst & Young Germany. In 2009, he became CEO of Sedo Holding AG, which is comprised of Sedo's domain business and 'affilinet', one of Europe's leading affiliate marketing platforms.
Incoming CEO, Tobias Flaitz, has more than 13 years of professional experience including eight years in strategic business consulting and five at Burda, one of Germany's leading media companies. He holds a Master of Science in Chemical Engineering (Stuttgart, Germany and Seville, Spain) and a Master of Business Administration (MBA) from the University of St.Gallen, Switzerland, and Berkeley, USA.