Salesforce.com buys Work.com domain name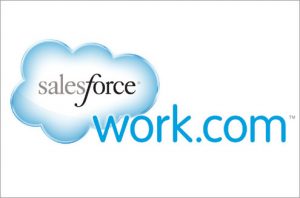 July 30, 2012
Another confirmation that Salesforce.com bought Work.com domain name.
The nameservers on Work.com have changed to Salesforce.com. Here are the nameservers currently on the Work.com domain name:
In March We wrote about how all signs pointed to Salesforce having purchased the domain name. The whois record and brand protection company to whom the domain was registered was the same as Site.com, which Salesforce.com recently purchased. Work.com had also been listed in a Moniker auction, and Salesforce has purchased multiple names through Moniker including Data.com.
We happened to check the Work.com nameservers today when we noticed that Saleforce.com acquired another domain, GovernmentCloud.com, using the same brand protection service.