Righthaven.com Domain Sold For $3,300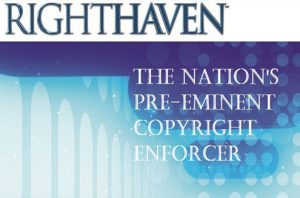 January 11, 2012
Righthaven's domain name is sold for $3,300 to an unknown bidder, while more of its assets could be auctioned off to pay the company's substantial debts.
Righthaven owns its creditors substantial amounts of money, creditors including Wayne Hoehn and his attorneys. Righthaven sued Hoehn for copyright infringement when Hoehn was found to have used portions of a newspaper article, but subsequently lost the case and now owns Hoehn and his attorneys more than $60,000 in legal fees.
Righthaven has already lots its domain name, righthaven.com, when a court appointed receiver put up the domain name for auction. The final bid was $3,300, to an as yet unknown bidder, money that will now be used to pay back Righthaven's creditors.
Hoehn's attorneys have suggested Righthaven should obtain a bond to cover any potential future claims against the first, but Righthaven say they are unable to get a bond and are out of money as well, despite still being able to pay for the legal fees associated with various appeals.
Righthaven.com's online auction opened on Dec. 26 for $100 and ended Friday at $3,300. The auction is intended to help recoup $63,000 in legal fees Righthaven owes after it lost a case in which a federal judge said that reposting an entire news article in an online forum was fair use — an issue Righthaven has appealed.
The list of possible buyers isn't known but one could imagine a civil liberties group loving to claim it as a trophy or perhaps more likely, a domain squatter guessing that all the negative links to the domain name might be turned into a little cash.
The domain auction was to help pay Las Vegas lawyer Marc Randazza for successfully defending Vietnam veteran Wayne Hoen against a Righthaven copyright lawsuit that sought large damages for posting the entirety of a Las Vegas Review-Journal editorial to a small online message board. Randazza isn't saying who bought the domain.