Portal Communications Company – portal.com was registered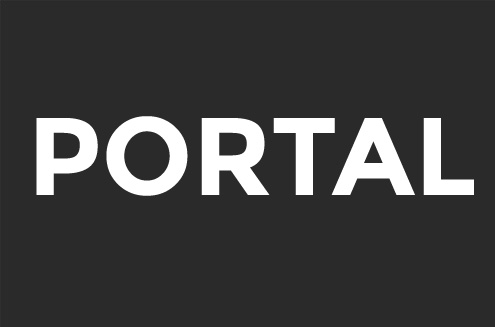 Date: 11/17/1986
On November 17, 1986, Portal Communications Company registered the portal.com domain name, making it 42nd .com domain ever to be registered.
Portal Software was founded in 1985 as Portal Information Network, one of the first ISPs in the San Francisco Bay Area. It was founded by John Little. The company offered its own interface through modem access that featured Internet email. Towards the end of the 1980s, the company offered FTP. During this time, the company developed its own account management software. In 1992, John Little decided to focus on developing Portal's internal software for other ISPs, which he saw as a fast evolving market. Their ISP business was shut down and the accounts sold to Sprint. The company was renamed Portal Software in 1993 and Dave Labuda joined the new company as co-founder. Little and Labuda developed a scalable and flexible real-time enterprise software architecture, which they applied to the management of customers and revenue for internet and telecom service providers.
Company History:
Since it was first established in 1985 as an Internet service provider, Portal Software, Inc. was guided by the vision that the Internet would fundamentally change the way business was done. The company's founder, John E. Little, was interested in providing companies with a flexible software platform that would handle customer management and billing. With the introduction of Infranet, the software solution that formed the basis of Portal's product line, in 1996, Portal began to focus exclusively on software. Infranet attracted the attention of telecommunications carriers and other companies that wanted to provide a wider range of Internet-based services. Portal expanded its customer base through partnerships with more than 140 companies, including leading technology innovators and system integrators. As of 2002, Portal had more than 420 customers for its customer management and billing software solutions, more than all of its competitors combined.
Internet Connections and Infrastructure Software: 1985-96
Portal Software, Inc. was founded in 1985 as Portal Communications Co. It was one of the first companies to offer public Internet connections. The company was started in a house in Cupertino, California, by John E. Little, a Princeton graduate in electrical engineering and computer science. After working as a consultant for a few years on the East Coast, he relocated to Silicon Valley from New Jersey. Little wanted to sell infrastructure software that would handle routine transactions for Internet businesses. At the time, there was little demand for such services, so Portal offered public Internet connections.
Over the next several years, Portal began getting more requests for its software. Companies seeking venture capital financing were often referred by the venture capital firms to Portal for basic business functions such as customer management and billing. The company also picked up clients when Little spoke at industry conferences. In late 1993, Portal began focusing more intently on developing and marketing real-time customer management and billing (CM&B) software. In 1994, the company changed its name to Portal Information Network. By the beginning of 1996, software accounted for about half of its business, and Internet service, the other half.
Software Solutions Replacing Internet Service: 1996-99
In May 1996, Portal shipped its first off-the-shelf version of Infranet, its CM&B software package. One of the first customers to choose Infranet was telecommunications provider Sprint Corp. Portal's Infranet System, as it was called, would allow Sprint customers, including ISPs and carriers, to deliver commercial services over the Internet quickly. Infranet included five core applications that authorized credit card purchases, created databases to track customer statistics, monitored consumer use of the system, collected and processed payments, and managed the system. Businesses using Infranet to manage their customer transactions had the ability to modify their customer interfaces and business processes, implement a set of standard business objects, and connect to various external systems. Analysts noted that gaining Sprint as a customer was a major coup for Portal. They also noted that Infranet's use of object technology allowed it to be easily adapted to other computer systems and represented an advance over one-off and proprietary solutions. When Portal shut down its ISP service in October 1996, it had been seeking a buyer for its customer base for about a year. That was when the decision to focus on software solutions for ISPs was made. With Portal selling Infranet to larger ISPs, the company did not want to be competing with them. Sprint took over Portal's ISP customers, which numbered about 5,000. At the time Portal had about 50 employees.
In the first four months of 1997, Portal received orders for Infranet from four major international ISPs: CompuServe and Citizens Telecom in the United States, Australia's OzEmail, and France's Grolier Club-Internet. They selected Infranet to provide customer management and delivery capabilities. Portal also signed CAP Gemini Group, Europe's largest systems integrator, as a distribution and support channel partner. In addition, Microsoft and Portal formed an alliance to run the Infranet platform on the Microsoft Commercial Internet System. Later in the year, the iPass Alliance, the largest Internet access network in the world with more than 100 ISPs, agreed to work with Portal to provide its members with Infranet software to help improve their billing systems.
In October 1997, Portal changed its name to Portal Software, Inc. Starting with fiscal 1997 ending January 31, virtually all of Portal's revenue came from the licensing of Infranet and related services. For fiscal 1997 Portal reported revenue of $5 million, with $3.9 million from license fees and $1.1 million from services. Services revenue was derived from systems integration and other consulting activities, maintenance agreements, and training of customers and partners. Portal reported a net loss of $2.3 million in fiscal 1997 and had not shown a quarterly or annual profit since 1994, when it began focusing on software. For fiscal 1998, Portal's revenue nearly doubled to $9.4 million while its net loss increased to $7.6 million. License fees contributed $6.9 million in revenue and services contributed $2.5 million. During fiscal 1998, Portal gained U S West Inc. and Cincinnati Bell Information Systems as customers for Infranet.
In 1998-99, Portal gained more customers, including Juno Online Services, which had more than five million free e-mail accounts. Juno planned to use Infranet to manage tracking, order taking, and customer tracking. Portal also signed a worldwide distribution agreement with American Management Systems Inc., which was a major integrator for telecommunications companies and large corporations. Infranet was recognized for its real-time, flexible billing solutions that allowed online service providers to track use and adjust their pricing. During the year, Portal formed several alliances with other manufacturers, a strategy for growth that the company would pursue over the next several years. Through an alliance with original equipment manufacturer (OEM) SkyWave Inc., Portal was able to make a version of Infranet available to providers of Internet telephony services. Another alliance with Verifone Inc., a subsidiary of Hewlett-Packard Co., resulted in the integration of Verifone's vPOS payment software into the Infranet system. The result was that Portal customers could have direct connections to financial institutions for online payment processing.
For fiscal 1999, Portal reported revenue of $26.7 million, a 283 percent increase over 1998. Revenue was evenly split between license fees ($13.5 million) and services ($13.1 million). Costs and expenses also increased, with research and development spending doubling to $11.3 million in 1999 from $5.6 million in 1998. Sales and marketing expenses also increased substantially, from $5.4 million in 1998 to $14.1 million in fiscal 1999. As a result, the company's net loss grew to $17.1 million.
Going Public: 1999-2001
By February 1999, when Portal filed its initial registration statement with the Securities and Exchange Commission (SEC) for its initial public offering (IPO), there were approximately 80 companies using Infranet. They included ISPs, such as Concentric Network Corp. and UUNet Technologies; online enterprises, including Juno Online Services and Palm.net; and online divisions of telecommunications carriers, such as BellSouth Corp. and U S West Inc. These customers represented Portal's target market of providers of advanced communications services worldwide. Portal also had established a series of partnerships with systems integrators, such as Andersen Consulting LLP, Cap Gemini Group, NTT Software Corp., and PricewaterhouseCoopers LLP, and with hardware and software manufacturers, including Cisco Systems, Compaq Computer, Hewlett-Packard, Microsoft, Oracle, and Sun Microsystems. When Portal went public in May 1999, Cisco Systems bought three million shares of Portal for $39 million, which represented 4 percent of the company's shares. In April, the company opened a new European headquarters in Slough, United Kingdom. Later in the year, Portal moved its U.S. headquarters into a new four-story building on De Anza Boulevard in Cupertino that it purchased from Symantec Corporation. Toward the end of 1999, Portal opened a wholly owned subsidiary in Tokyo, Japan. Partners in the subsidiary included three distributors: Bussan Systems Integrations Co. Ltd., Itochu Techno-Science Corp., and NTT Software Corp.
Portal's customer base for Infranet grew to more than 200 companies by the end of fiscal 2000. The company's target market had grown to include not only the online service divisions of traditional telecommunications providers and online and Internet service providers, but also wireless service divisions, application service providers (ASPs), and companies that used the Internet to provide entirely new types of communications services. Portal's Infranet technology gave these customers scalability and reliability, enterprise integration and interoperability, comprehensive functionality and ease of use, and flexibility and improved time to market. Infranet allowed customers to manage the customer life cycle, including account creation and service provisioning, authentication and authorization, activity tracking, rating and pricing, billing and accounts receivable, customer management, and reporting. Business benefits to the customer included increased revenue, reduced costs, and improved customer service.
Portal offered customers several capabilities and features as optional additions to the basic Infranet solution. These included Infranet IPT, introduced in September 1998, for providers of Internet telephony services. Infranet DNA, introduced in fiscal 2000, was an option for customers requiring high availability and fault tolerance; it used remote, limited scope satellite installations of Infranet to handle user authentication, service authorization, and event queuing. During normal operation, the satellite installations of Infranet were updated in real time from the customer's main database. If the main database went offline, the satellite installation provided continuous operation of the customer's service and avoided denial of access. Infranet MultiDB was another option introduced in fiscal 2000. It was aimed at customers with very high subscriber counts and enabled the distribution of accounts across multiple databases in a single Infranet installation. For fiscal 2000, Portal reported revenue of $103 million, nearly four times the previous year's revenue. Portal's dramatic growth in revenue reflected the changing nature of Internet service providers and the introduction of new Internet-based services that required flexible CM&B software that could scale from hundreds to millions of users and that was adaptable to a wide range of services. Portal continued to spend a sizeable portion of its revenue on research and development, while managing to reduce its net loss from $17.4 million in 1999 to $7.6 million in 2000.
After one year as a public company, Portal had grown to more than 750 employees. Approximately one-third of its workforce was in sales and marketing, and nearly one-third was in engineering. Portal maintained a direct sales force in 13 states and internationally in Australia, Canada, China, France, Germany, Hong Kong, Japan, Malaysia, Singapore, Spain, and the United Kingdom. Portal also pursued its sales efforts through its strategic partners. During fiscal 2001, Portal's customer base more than doubled to some 420 companies. The company gained several large international customers, including iAdvantage, which owned and operated five Internet service centers in Hong Kong, China, and Singapore. Japan's NTTPC Communications, a subsidiary of Japan's largest telecommunications group NTT, selected Infranet to support several new business initiatives. Telekom Malaysia, the country's leading telecommunications carrier, deployed Infranet to support the further expansion of its ISP, TMnet. Other new business in Asia came from Shanghai Telecom and China's Liaoning Telecom. Israel's national telecommunications provider, Bezeq, chose Infranet to provide customer management and billing for its high-speed DSL service.
Portal reported record revenue of $268.3 million for fiscal 2001. The company also reduced its net loss to $2.3 million, even as spending on research and development more than doubled to $57.7 million and sales and marketing expenses more than doubled to $128.7 million. During fiscal 2001, Portal made one of its few acquisitions, purchasing Solutions42, a developer of third generation (3G) technology, for about $200 million.
Declining Revenues: 2001-2002
Portal began fiscal 2002 by announcing a new multi-year contract with America Online, under which America Online licensed Infranet to support a wide range of services. Later in the year, Time Warner Cable licensed Infranet to allow its subscribers to independently select services from various ISPs. Cidera, a provider of broadband content via satellite, chose Infranet to offer its customers real-time, activity-based billing in an open, scalable environment. Internationally, several wireless providers joined Portal's customer base, including Vodafone UK and Australia's Telstra OnAir. Finland's Nokia Networks announced it would build Portal's Infranet software into its mobile networks and also resell the software to its infrastructure customers. Taiwan's eASPNet, a consortium formed by leading Taiwanese and Asian companies, selected Infranet to support the rapid rollout of new services, include Internet data centers and ASPs.
During the year, Portal formed a global strategic alliance with IBM. The focus of the alliance was to provide wireless service providers with a comprehensive 3G-ready infrastructure platform by integrating IBM's WebSphere Everyplace Suite with Portal's Infranet. Another alliance formed in 2001 involved Reliacast Inc., a developer of audience management software and the intelligent delivery of content. Reliacast planned to integrate its audience management solution with Portal's Infranet to create a comprehensive audience management and billing solution for the delivery of live and cached web-based events.
In mid-2001, Canadian wireless operator TELUS Mobility implemented Infranet to manage real-time revenue sharing with its more than 80 content providers. Later in the year TELUS used Infranet to offer its customers pay-per-use billing and extended its contract with Portal. TELUS became the first announced customer for Portal's Infranet Content Connector, a new billing interface that linked communications providers, content providers, and value-added service providers. For fiscal 2002, Portal reported a 42 percent decline in revenue to $154.8 million. On a pro forma basis, the company's net loss was $85.9 million. Pro forma results excluded a restructuring charge of $71 million, the write-off of purchased technology and goodwill of $199.2 million, the amortization of acquisition-related costs of $35.4 million, and another $4 million write-off for impairment of equity investments. Taking those charges into account, Portal had a net loss of $395.5 million for fiscal 2002.
Looking ahead to 2002-03, Portal expected its business to be affected by the slowdown in capital expenditures by telecommunications companies and content providers. In February 2002, the company strengthened its management team by hiring Glenn R. Wienkoop as president and chief operating officer. Wienkoop had more than 20 years of experience in the technology industry, having served in executive positions with Measurex Corp., SDRC (Structural Dynamics Research Corp.), and Cognex Corp.