Peter Dengate Thrush Joins Minds + Machines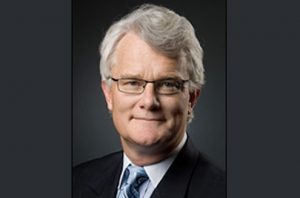 Jul 17, 2011
Peter Dengate Thrush appointed Executive Chairman of Top Level Domain Holdings Limited. Mr. Dengate Thrush was until recently the Chairman of the Board of Directors of the ICANN.
Less than a month after pushing through a vote approving the new top level domain name program at his last meeting as ICANN Chairman, Peter Dengate Thrush has joined a company applying for new top level domain names.
Dengate Thrush will join Top Level Domain Holdings (parent company of Minds + Machines) as Executive Chairman.
His compensation package will include options on 15 million shares at 8p per share.
This is certainly a big coup for Top Level Domain Holdings. But it also begs the question about why Dengate Thrush pushed through the vote in his last meeting as Chair. It's highly likely that it was so it would be part of his legacy, but joining a new TLD applicant so quickly after the vote will certainly raise eyebrows.
It makes you wonder if ICANN staffers that remain with the non-profit during the new TLD gold rush are fools for doing so. Certainly there's more money on the outside, at least during the application process.