A NEW TOP LEVEL DOMAIN TO COMMENCE OPERATIONS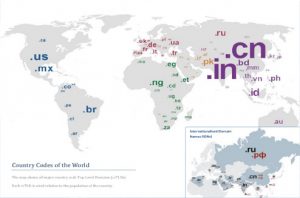 December 5, 2011
ICANN has approved the delegation and operations of the new country code Top Level Domain (ccTLD), .sx, to a registry located in the equally new country to which it is assigned – Sint Maarten.
Sint Maarten is part of the Kingdom of the Netherlands, encompassing the southern half of Saint Martin island. Now a country in its own right, prior to October 2010 Sint Maarten was known as the Island Territory of Sint Maarten; one of five island territories in the former Netherlands Antilles.
The .an extension was previously used for the region, but as the Netherlands Antilles was dissolved in 2010, the .an domain is being phased out.
The five island territories in the former Netherlands Antilles have been split into three countries, each with a ccTLD created – CW (Curacao), SX (Sint Maarten) and BQ (Bonaire, Sint Eustatius and Saba). The latter extension is yet to be delegated.
Before the new .sx domain is available for general registration, two sunrise periods will occur, allowing trademark holders to apply for domain names and in order to help minimise instances of cyber-squatting.
After the sunrise periods, anyone will be able to register a .sx domain name – residency of or a permanent address in Sint Maarten Island is not required.
It's not uncommon for countries to allow unrestricted registrations of their ccTLD's, and while opening up to the world can be beneficial in some ways; countries such as Australia that only allow Australian entities to register a .com.au name tend to foster increased confidence in their extensions – particularly in local markets.
The .sx domain name will be managed by SX Registry SA. The Registry is based on the island of Sint Maarten, but technical operations will occur in Canada and Luxembourg.