Myspace – Social networking site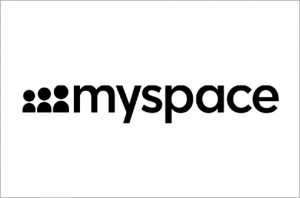 Date: 01/01/2003
Myspace is a social networking website offering an interactive, user-submitted network of friends, personal profiles, blogs, groups, photos, music, and videos. It is headquartered in Beverly Hills, California.
Myspace was acquired by News Corporation in July 2005 for $580 million. From 2005 to 2009, Myspace was the largest social networking site in the world, and in June 2006 surpassed Google as the most visited website in the United States. In April 2008, Myspace was overtaken by Facebook in the number of unique worldwide visitors, and was surpassed in the number of unique U.S. visitors in May 2009, though Myspace generated $800 million in revenue during the 2008 fiscal year. Since then, the number of Myspace users has declined steadily in spite of several redesigns. As of October 2016, Myspace was ranked 2,154 by total web traffic, and 1,522 In the United States.
Myspace had a significant influence on pop culture and music and created a gaming platform that launched the successes of Zynga and RockYou, among others. The site also started the trend of creating unique URLs for companies and artists.
In June 2009, Myspace employed approximately 1,600 employees. In June 2011, Specific Media Group and Justin Timberlake jointly purchased the company for approximately $35 million. Under new ownership, the company had undergone several rounds of layoffs and by June 2011, Myspace had reduced its staff to around 200.
History
2003–05: Beginnings
In August 2003, several eUniverse employees with Friendster accounts saw potential in its social networking features. The group decided to mimic the more popular features of the website. Within 10 days, the first version of Myspace was ready for launch, implemented using ColdFusion. A complete infrastructure of finance, human resources, technical expertise, bandwidth, and server capacity was available for the site. The project was overseen by Brad Greenspan (eUniverse's Founder, Chairman, CEO), who managed Chris DeWolfe (MySpace's starting CEO), Josh Berman, Tom Anderson (MySpace's starting president), and a team of programmers and resources provided by eUniverse.
The first Myspace users were eUniverse employees. The company held contests to see who could sign up the most users. eUniverse used its 20 million users and e-mail subscribers to breathe life into Myspace, and move it to the head of the pack of social networking websites. A key architect was tech expert Toan Nguyen who helped stabilize the Myspace platform when Brad Greenspan asked him to join the team. Co-founder and CTO Aber Whitcomb played an integral role in software architecture, utilizing the then superior development speed of ColdFusion over other dynamic database driven server-side languages of the time. Despite over ten times the number of developers, Friendster, which was developed in JavaServer Pages (jsp), could not keep up with the speed of development of Myspace and cfm.
The MySpace.com domain was originally owned by YourZ.com, Inc., intended until 2002 for use as an online data storage and sharing site. By 2004, it was transitioned from a file storage service to a social networking site. A friend, who also worked in the data storage business, reminded Chris DeWolfe that he had earlier bought the domain MySpace.com. DeWolfe suggested they charge a fee for the basic Myspace service. Brad Greenspan nixed the idea, believing that keeping Myspace free was necessary to make it a successful community.
2005–08: Rise and purchase by News Corp.
Myspace quickly gained popularity among teenage and young adult social groups. In February 2005, DeWolfe held talks with Mark Zuckerberg over acquiring Facebook but DeWolfe rejected Zuckerberg's $75 million asking price.
Some employees of Myspace, including DeWolfe and Berman, were able to purchase equity in the property before MySpace and its parent company eUniverse (now renamed Intermix Media) was bought. In July 2005, in one of the company's first major Internet purchases, Rupert Murdoch's News Corporation (the parent company of Fox Broadcasting and other media enterprises) purchased Myspace for US$580 million. News Corporation had beat out Viacom by offering a higher price for the website, and the purchase was seen as a good investment at the time. Of the $580 million purchase price, approximately $327 million has been attributed to the value of Myspace according to the financial adviser fairness opinion. Within a year, Myspace had tripled in value from its purchase price. News Corporation saw the purchase as a way to capitalize on Internet advertising, and drive traffic to other News Corporation properties.
After losing the bidding war for Myspace, Viacom chairman Sumner Redstone stunned the entertainment industry in September 2006 when he fired Tom Freston from the position of CEO. Redstone believed that the failure to acquire MySpace contributed to the 20% drop in Viacom's stock price in 2006 up to the date of Freston's ouster. Freston's successor as CEO, Philippe Dauman, was quoted as saying "never, ever let another competitor beat us to the trophy". Redstone told interviewer Charlie Rose that losing MySpace had been "humiliating", adding, "MySpace was sitting there for the taking for $500 million" (Myspace was sold in 2012 by News Corp for $35 million.)
In January 2006, Fox announced plans to launch a UK version of Myspace in a bid to "tap into the UK music scene", which they did. They released a version in China and launched similar versions in other countries.
The 100 millionth account was created on August 9, 2006, in the Netherlands.
On November 1, 2007, Myspace and Bebo joined the Google-led OpenSocial alliance, which already included Friendster, Hi5, LinkedIn, Plaxo, Ning and Six Apart. OpenSocial was to promote a common set of standards for software developers to write programs for social networks. Facebook remained independent. Google had been unsuccessful in building its own social networking site Orkut in the U.S. market and was using the alliance to present a counterweight to Facebook.
By late 2007 and into 2008, Myspace was considered the leading social networking site, and consistently beat out main competitor Facebook in traffic. Initially, the emergence of Facebook did little to diminish Myspace's popularity; at the time, Facebook was targeted only at college students. At its peak, when News Corp attempted to merge it with Yahoo! in 2007, Myspace was valued at $12 billion.
2008–11: Decline and sale by News Corp.
On April 19, 2008, Facebook overtook Myspace in the Alexa rankings. Since then, Myspace has seen a continuing loss of membership, and there are several suggestions for its demise, including the fact that it stuck to a "portal strategy" of building an audience around entertainment and music, whereas Facebook and Twitter continually launched new features to improve the social-networking experience.
Marvin L. Gittelman suggested that the $900 million three-year advertisement deal with Google, while being a short-term cash windfall, was a handicap in the long run. That deal required Myspace to place even more ads on its already heavily advertised space, which made the site slow, more difficult to use, and less flexible. Myspace could not experiment with its own site without forfeiting revenue, while rival Facebook was rolling out a new clean site design. MySpace CEO Chris DeWolfe reported that he had to push back against Fox Interactive Media's sales team who monetized the site without regard to user experience.
While Facebook focused on creating a platform that allowed outside developers to build new applications, Myspace built everything in-house. Shawn Gold, Myspace's former head of marketing and content, said "Myspace went too wide and not deep enough in its product development. We went with a lot of products that were shallow and not the best products in the world". The products division had introduced many features (communication tools such as instant messaging, a classifieds program, a video player, a music player, a virtual karaoke machine, a self-serve advertising platform, profile-editing tools, security systems, privacy filters, and Myspace book lists, among others). However, the features were often buggy and slow as there was insufficient testing, measuring, and iterating. Danah Boyd, a senior researcher at Microsoft Research, noted of social networking websites that Myspace and others were a very peculiar business—one in which companies might serially rise, fall, and disappear, as "Influential peers pull others in on the climb up—and signal to flee when it's time to get out". The volatility of social networks was exemplified in 2006 when Connecticut Attorney General Richard Blumenthal launched an investigation into children's exposure to pornography on Myspace; the resulting media frenzy and Myspace's inability to build an effective spam filter gave the site a reputation as a "vortex of perversion". Around that time, specialized social media companies such as Twitter formed and began targeting Myspace users, while Facebook rolled out communication tools which were seen as safe in comparison to Myspace. Boyd compared the shift of white, middle-class kids from the "seedy" Myspace to the "supposedly safer haven" of Facebook, to the "white flight" from American cities; the perception of Myspace eventually drove advertisers away as well. In addition, Myspace had particular problems with vandalism, phishing, malware and spam which it failed to curtail, making the site seem inhospitable. These have been cited as factors why users, who as teenagers were Myspace's strongest audience in 2006 and 2016, had been migrating to Facebook. Facebook, which started strong with the 18-to-24 group (mostly college students), has been much more successful than Myspace at attracting elderly men.
Chairman and CEO Rupert Murdoch was said to be frustrated that Myspace never met expectations, as a distribution outlet for Fox studio content, and missing the US$1 billion mark in total revenues. That resulted in DeWolfe and Anderson gradually losing their status within Murdoch's inner circle of executives, plus DeWolfe's mentor Peter Chernin, the President and COO of News Corp. who was based in Los Angeles, departed the company. Former AOL executive Jonathan Miller, who joined News Corp in charge of the digital media business, was in the job for three weeks when he shuffled Myspace's executive team in April 2009. Myspace President Tom Anderson stepped down while Chris DeWolfe was replaced as Myspace CEO by former Facebook COO Owen Van Natta. A News Corp. meeting in March 2009 over the direction of Myspace was reportedly the catalyst for that management shakeup, with the Google search deal about to expire, the departure of key personnel (Myspace's COO, SVP of engineering, and SVP of strategy) to form a startup. Furthermore, the opening of extravagant new offices around the world was questioned, as rival Facebook did not have similarly expensive expansion plans yet it still attracted international users at a rapid rate. The changes to Myspace's executive ranks was followed in June 2009 by a layoff of 37.5% of its workforce (including 30% of its U.S. employees), reducing employees from 1,600 to 1,000. In 2009, around the time that Myspace underwent layoffs and a management shakeup, the site "relied on drastic redesigns as Hail Mary passes to get users back". However this may have backfired for Myspace, as it is noted that users generally disliked interface tweaks on rival Facebook (which avoided major site redesigns). Myspace has attempted to redefine itself as a social entertainment website, with more of a focus on music, movies, celebrities, and TV, instead of a social networking website. Myspace also developed a linkup with Facebook that would allow musicians and bands to manage their Facebook profiles. CEO Mike Jones was quoted as saying that Myspace now is a "complementary offer" to Facebook Inc., which is "not a rival anymore".
In March 2011, market research figures released by comScore suggested that Myspace had lost 10 million users between January and February 2011, and that it had fallen from 95 million to 63 million unique users during the previous twelve months. Myspace registered its sharpest audience declines in the month of February 2011, as traffic fell 44% from a year earlier to 37.7 million unique U.S. visitors. Advertisers have been reported as unwilling to commit to long term deals with the site.
In late February 2011, News Corp officially put the site up for sale, which was estimated to be worth $50–200 million. Losses from last quarter of 2010 were $156 million, over double of the previous year, which dragged down the otherwise strong results of parent News Corp. The deadline for bids, May 31, 2011, passed without any above the reserve price of $100 million being submitted It has been said that the rapid deterioration in Myspace's business during the most recent quarter deterred many potential suitors.
On June 29, 2011, Myspace announced to label partners and press via email that it had been acquired by Specific Media for an undisclosed sum, rumoured to be a figure as low as $35m. CNN reported that Myspace sold for $35 million, and noted that it was "far less than the $580 million News Corp. paid for Myspace in 2005". Rupert Murdoch went on to call the Myspace purchase a "huge mistake". Time Magazine compared News Corporation's purchase of Myspace to Time Warner's purchase of AOL – a conglomerate trying to stay ahead of the competition. Many former executives have gone onto further success after departing Myspace.
2013: Relaunch
On September 24, 2012, Timberlake tweeted a link to a video that featured a redesigned Myspace, dubbed the "new Myspace". Timberlake stated in an interview with the Hollywood Reporter that he believed he was "bridging the gap" between artists and their fan bases.
On January 15, 2013, the new Myspace entered its publicly accessible open beta phase, featuring written editorial content, radio stations, music mixes and videos. Music was streamed through a constant music player located at the bottom of the page, while musicians could track the location of their top fans, who were identified by the number of times they played the artist's music. Although the unveiling was purposefully scheduled on the same date as the release of Timberlake's new music single, the event was overshadowed by Facebook's announcement of its "graph search" function on the same day. Christian Parkes, vice-president of global marketing, explained in a May 2013 interview that the redesign was undertaken with brands in mind: The site is going through this custom process of evolution … When you think of shifting perception, it just comes down to trying to do everything right: Do everything right by the artist, by the brands that we work with, and make the right partnerships. Writing for his company blog, digital marketing author Rohit Bhargava identified "5 Things For Marketers To Love About The New Myspace" in a post that was published shortly after the commencement of the open beta phase on January 7. Bhargava was impressed by the redesigned platform in terms of marketing and wrote: "the new Myspace may be more important for brand marketers in 2013 than you think." His list included the horizontal navigation of the new website and the engagement potential for brands. The Guardian's Amanda Holpuch was less enthusiastic and concluded "clever design and useful functionalities do not a successful social network make."
The official launch of the new Myspace occurred on June 12, 2013, and included the launch of a corresponding mobile app for the new Myspace, providing users access to streaming radio stations curated by artists and Myspace, as well as personal radio stations created by users themselves. The app's social features facilitate connections between users who possess similar interests, and users can also create animated GIF files, which can be shared on Myspace and other social platforms. The app was launched on Apple Inc.'s App Store, while a mobile website was also designed for those users without access to an iOS device. The newly designed platform also included new analytics tools for artists to manage their digital presence from a single location, and, at the time of the launch, the Myspace music catalog consisted of over 50 million songs. As part of the discontinuation of the "Classic MySpace" and the launch of the new platform, the user content from the old MySpace was deleted. Myspace explained on its website that it would no longer feature "Blogs, Private Messages, Videos, Comments or Posts, Custom background design and Games," acknowledging that "this is upsetting to some." Myspace received a large amount of online complaints from users and eventually locked the primary discussion thread. The complaints described the loss of poems and personal notes, photos of dead friends, intimate messages, and games that cost significant amounts of time and money.
In July 2013, Myspace revealed its new hires for editorial content: Joseph Patel, previously a producer at Vice, became the vice president of content and "creative," while editors Benjamin Meadows-Ingram (Billboard) and Monica Herrera (Rolling Stone) were subsequently recruited by Patel.
As of October 1, 2013, Myspace said it had 36 million users.
2016: Purchase by Time Inc.
On February 11, 2016 it was announced that MySpace and its parent company had been bought by Time Inc.