MLB buys Athletics.com domain name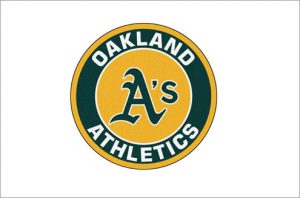 May 17, 2012
Major League Baseball makes another big domain acquisition.
Just a couple days ago I was revisiting a post I wrote in 2010 about Major League Baseball's domain names. The only change to the list since I posted was MLB picking up Angels.com.
But this week MLB picked up another one. Jamie Zoch of dotWeekly discovered that the league just bought Athletics.com.
That leaves just five teams that MLB doesn't own the "exact" domain name for. Of the remaining domains, Rockies.com and Twins.com seem like they would be the most "available" given their current use and owner.
MLB has been paying a couple hundred grand per domain it acquires. It also got a late start with domain names. It wasn't the original owner of MLB.com. MLB.com was owned by one of the league's law firms. (You can read the fascinating story of its transfer here.)
All things considered, I bet Major League Baseball applies for .mlb. I don't know if they'll use it, but it's relatively inexpensive and worth picking up just in case. And this just may be one of those cases where a brand needs to apply for a domain to keep someone else from getting it, since MLB could stand for multiple things. Like a law firm.