Loans.com sells for $3,000,000 becomes GreatDomains.com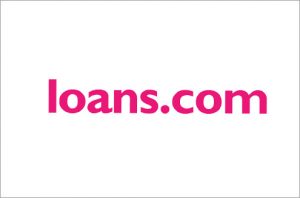 Date: 01/01/2000
Loans.com Domain Auction Fetches Record $3M
Banking behemoth Bank of America has finalized a record $3 million (US$) auction bid for the domain name Loans.com. Domain name auctioneer GreatDomains.com, which hosted the auction, said that the site was sold by a San Jose, California computer consultant. The company claimed that the figure was the highest price ever paid at auction for a domain name, dwarfing the $1 million paid for WallStreet.com last April.
The company added that the highest price ever paid for a domain name was $7 million for the purchase of Business.com in November 1999. That purchase was not at an auction.
A number of financial institutions and investment capital firms apparently bid for Loans.com. The company closed the auction at the end of January and has spent the rest of the time negotiating the terms between the bank and Marcelo Siero, the seller.
Glee-Commerce
Siero, the company said, registered the name in September 1994 with the intention of creating an e-commerce application, but opted later to sell the name.
In a statement issued by GreatDomains.com, Siero said he almost accepted a $100,000 offer for Loans.com before he decided to list it with the company. GreatDomains.com takes a commission of 10 to 15 percent for hosting the auction and brokering the sale.
The company sold the domain name Cinema.com for $700,000 at the same time, but failed to sell Taxes.com — which was widely expected to draw top dollar. Company spokesman Paul Jouve said that recent negotiations for the sale of the name broke off and that it will be resold at auction.
Both Loans.com and Taxes.com have been receiving in excess of a thousand hits per day, Jouve said, as Internet surfers punch in the URL and expect to reach an associated Web site. Bank of America will surely welcome the traffic.
High-Priced Cyberspace
Los Angeles-based Great Domains, which has 312,662 current domain name listings on its site and sells them for an average of $14,500 each, said it has brokered four of the top five auctioned domain names. In addition to Loans.com and Cinema.com, the company also brokered the sale of ForSaleByOwner.com for $835,000 and Drugs.com for $823,000.