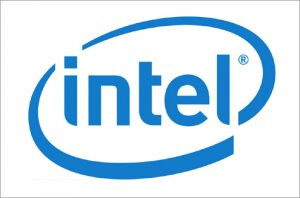 Date: 03/25/1986
On March 25, 1986, Intel registered the intel.com domain name, making it 13th .com domain ever to be registered.
Intel Corporation (also known as Intel and stylized as intel) is an American multinational technology company headquartered in Santa Clara, California. It is one of the world's largest and highest valued semiconductor chip makers based on revenue., and is the inventor of the x86 series of microprocessors, the processors found in most personal computers (PCs). Intel supplies processors for computer system manufacturers such as Apple Inc., Lenovo, HP and Dell. Intel also manufactures motherboard chipsets, network interface controllers and integrated circuits, flash memory, graphics chips, embedded processors and other devices related to communications and computing. Intel Corporation was founded on July 18, 1968 by semiconductor pioneers Robert Noyce and Gordon Moore, and widely associated with the executive leadership and vision of Andrew Grove. The company's name was conceived as portmanteau of the words integrated and electronics. The fact that "intel" is the term for intelligence information also made the name appropriate. Intel was an early developer of SRAM and DRAM memory chips, which represented the majority of its business until 1981. Although Intel created the world's first commercial microprocessor chip in 1971, it was not until the success of the personal computer (PC) that this became its primary business. During the 1990s, Intel invested heavily in new microprocessor designs fostering the rapid growth of the computer industry. During this period Intel became the dominant supplier of microprocessors for PCs, and was known for aggressive and anti-competitive tactics in defense of its market position, particularly against Advanced Micro Devices (AMD), as well as a struggle with Microsoft for control over the direction of the PC industry.
Intel was placed at #56 on the 2015 rankings of the world's most valuable brands published by Millward Brown Optimor. The Open Source Technology Center at Intel hosts PowerTOP and LatencyTOP, and supports other open-source projects such as Wayland, Intel Array Building Blocks, Threading Building.
Origins
Intel was founded in Mountain View, California in 1968 by Gordon E. Moore (of "Moore's Law" fame), a chemist, and Robert Noyce, a physicist and co-inventor of the integrated circuit. Arthur Rock (investor and venture capitalist) helped them find investors, while Max Palevsky was on the board from an early stage. Moore and Noyce had left Fairchild Semiconductor to found Intel. Rock was not an employee, but he was an investor and was chairman of the board. The total initial investment in Intel was $2.5 million convertible debentures and $10,000 from Rock. Just 2 years later, Intel became a public company via an initial public offering (IPO), raising $6.8 million ($23.50 per share). Intel's third employee was Andy Grove, a chemical engineer, who later ran the company through much of the 1980s and the high-growth 1990s.
In deciding on a name, Moore and Noyce quickly rejected "Moore Noyce", homophone for "more noise" – an ill-suited name for an electronics company, since noise in electronics is usually very undesirable and typically associated with bad interference. Instead they used the name NM Electronics before renaming their company Integrated Electronics or "Intel" for short.  Since "Intel" was already trademarked by the hotel chain Intelco, they had to buy the rights for the name.
Early history
At its founding, Intel was distinguished by its ability to make semiconductors. Its first product, in 1969, was the 3101 Schottky TTL bipolar 64-bit static random-access memory (SRAM), which was nearly twice as fast as earlier Schottky diode implementations by Fairchild and the Electrotechnical Laboratory in Tsukuba, Japan. In the same year Intel also produced the 3301 Schottky bipolar 1024-bit read-only memory (ROM) and the first commercial metal–oxide–semiconductor field-effect transistor (MOSFET) silicon gate SRAM chip, the 256-bit 1101. Intel's business grew during the 1970s as it expanded and improved its manufacturing processes and produced a wider range of products, still dominated by various memory devices.
While Intel created the first commercially available microprocessor (Intel 4004) in 1971 and one of the first microcomputers in 1972, by the early 1980s its business was dominated by dynamic random-access memory chips. However, increased competition from Japanese semiconductor manufacturers had, by 1983, dramatically reduced the profitability of this market. The growing success of the IBM personal computer, based on an Intel microprocessor, was among factors that convinced Gordon Moore (CEO since 1975) to shift the company's focus to microprocessors, and to change fundamental aspects of that business model. Moore's decision to sole-source Intel's 386 chip played into the company's continuing success.
By the end of the 1980s, buoyed by its fortuitous position as microprocessor supplier to IBM and IBM's competitors within the rapidly growing personal computer market, Intel embarked on a 10-year period of unprecedented growth as the primary (and most profitable) hardware supplier to the PC industry, part of the winning 'Wintel' combination. Moore handed over to Andy Grove in 1987. By launching its Intel Inside marketing campaign in 1991, Intel was able to associate brand loyalty with consumer selection, so that by the end of the 1990s, its line of Pentium processors had become a household name.
Slowing demand and challenges to dominance in 2000
After 2000, growth in demand for high-end microprocessors slowed. Competitors, notably AMD (Intel's largest competitor in its primary x86 architecture market), garnered significant market share, initially in low-end and mid-range processors but ultimately across the product range, and Intel's dominant position in its core market was greatly reduced. In the early 2000s then-CEO Craig Barrett attempted to diversify the company's business beyond semiconductors, but few of these activities were ultimately successful.
Expansions (2008–2011)
In 2008, Intel spun off key assets of a solar startup business effort to form an independent company, SpectraWatt Inc. In 2011, SpectraWatt filed for bankruptcy.In February 2011, Intel began to build a new microprocessor manufacturing facility in Chandler, Arizona, completed in 2013 at a cost of $5 billion. The building was never used. The company produces three-quarters of its products in the United States, although three-quarters of its revenue comes from overseas. In April 2011, Intel began a pilot project with ZTE Corporation to produce smartphones using the Intel Atom processor for China's domestic market. In December 2011, Intel announced that it reorganized several of its business units into a new mobile and communications group be responsible for the company's smartphone, tablet and wireless efforts.