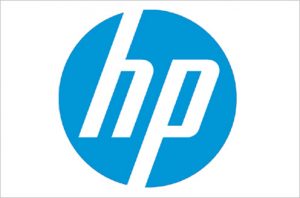 Date: 03/03/1986
On March 3, 1986, HP registered the HP.com domain name, making it the ninth Internet .com domain ever to be registered.
The Hewlett-Packard Company (commonly referred to as HP) was an American multinational information technology company headquartered in Palo Alto, California. It developed and provided a wide variety of hardware components as well as software and related services to consumers, small- and medium-sized businesses (SMBs) and large enterprises, including customers in the government, health and education sectors.  The company was founded in a one-car garage in Palo Alto by William "Bill" Redington Hewlett and David "Dave" Packard, and initially produced a line of electronic test equipment. HP was the world's leading PC manufacturer from 2007 to Q2 2013, after which Lenovo came to rank ahead of HP. It specialized in developing and manufacturing computing, data storage, and networking hardware, designing software and delivering services. Major product lines included personal computing devices, enterprise and industry standard servers, related storage devices, networking products, software and a diverse range of printers and other imaging products. HP marketed its products to households, small- to medium-sized businesses and enterprises directly as well as via online distribution, consumer-electronics and office-supply retailers, software partners and major technology vendors. HP also had services and consulting business around its products and partner products.
History
In 1984, HP introduced both inkjet and laser printers for the desktop. Along with its scanner product line, these have later been developed into successful multifunction products, the most significant being single-unit printer/scanner/copier/fax machines. The print mechanisms in HP's tremendously popular LaserJet line of laser printers depend almost entirely on Canon Inc.'s components (print engines), which in turn use technology developed by Xerox. HP develops the hardware, firmware, and software that convert data into dots for the mechanism to print.[citation needed] HP transitioned from the HP3000 to the HP9000 series minicomputers with attached storage such as the HP 7935 hard drive holding 404 MiB.
On March 3, 1986, HP registered the HP.com domain name, making it the ninth Internet .com domain ever to be registered.
In 1987, the Palo Alto garage where Hewlett and Packard started their business was designated as a California State historical landmark.
In the 1990s, HP expanded their computer product line, which initially had been targeted at university, research, and business users, to reach consumers. HP also grew through acquisitions. It bought Apollo Computer in 1989 and Convex Computer in 1995.
Later in the decade, HP opened hpshopping.com as an independent subsidiary to sell online, direct to consumers; in 2005, the store was renamed "HP Home & Home Office Store." From 1995 to 1998, Hewlett-Packard were sponsors of the English football team Tottenham Hotspur.
In 1999, all of the businesses not related to computers, storage, and imaging were spun off from HP to form Agilent Technologies. Agilent's spin-off was the largest initial public offering in the history of Silicon Valley. The spin-off created an $8 billion company with about 30,000 employees, manufacturing scientific instruments, semiconductors, optical networking devices, and electronic test equipment for telecom and wireless R&D and production. In July 1999, HP appointed Carly Fiorina as CEO, the first female CEO of a company in the Dow Jones Industrial Average. Fiorina served as CEO during the technology downturn[citation needed] of the early 2000s. During her tenure, the market value of HP halved and the company cut jobs heavily. The HP Board of Directors asked Fiorina to step down in 2005, and she resigned on February 9, 2005.
HP produces lines of printers, scanners, digital cameras, calculators, PDAs, servers, workstation computers, and computers for home and small-business use; many of the computers came from the 2002 merger with Compaq. HP as of 2001 promotes itself as supplying not just hardware and software, but also a full range of services to design, implement, and support IT infrastructure. HP's Imaging and Printing Group (IPG) was described by the company in 2005 as "the leading imaging and printing systems provider in the world for printer hardware, printing supplies and scanning devices, providing solutions across customer segments from individual consumers to small and medium businesses to large enterprises".