Hotmail – free web-based e-mail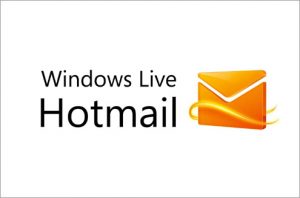 Date: 01/01/1996
Hotmail is a free e-mail service provided by Microsoft. It was established in 1995.
Hotmail , Windows Live Hotmail , previously known as MSN Hotmail and commonly referred to as Hotmail was an email service operated by Microsoft as part of Windows Live . The service was founded by Sabeer Bhatia and Jack Smith and launched for the first time in July 1996 as " Hotmail "  – the capital letters is interpreted HTML . Shortly after the launch Hotmail was bought by Microsoft for $ 400 million and changed its name to " Microsoft Network Hotmail". The current version, "Windows Live Hotmail", was released in 2007. Windows Live Hotmail offers unlimited space, patented security measures, Ajax programming and integration with Windows Live Messenger , Hotmail Calendar , SkyDrive and Windows Live Contacts . According to the Internet-based market research company comScore was Windows Live Hotmail, the world's largest web-based service for e-mail in August 2007, with 364 million users, with Yahoo! Mail in second place with 280 million users and Gmail third with 191 million users. Windows Live Hotmail is available in 36 languages. Both Hotmail and development of the business is based in Mountain View, California. Before Hotmail was acquired by Microsoft had its headquarters in Sunnyvale, California.
31 July 2012, Microsoft stated that Hotmail will eventually be replaced by a new service, called Outlook.com .
On April 3, 2013 Hotmail was closed and was replaced by Outlook.
History
MSN Hotmail
Hotmail was sold to Microsoft in 1997 for $ 400 million, and joined the "MSN group of services". Hotmail quickly became popular because the service was both international and local in many places around the world. In February 1999, Hotmail reported as the largest webmail with up to 30 million active users. From the beginning Hotmail was running on an operating system that mixed FreeBSD and Solaris .  To Hotmail would manage Windows 2000 launched a development project. In June 2002, Microsoft announced that the project was finished, a few days later came the new information that the previous message was taken back and that Hotmail was still dependent on FreeBSD.
2001, Hotmail was taken over by hackers who made the discovery that anyone could log into their Hotmail account and then send lots of emails from any other account at any time by processing the URL, the second account user name and e-mail numbers. The intrusion was so simple that a number of newspapers and websites in detail could describe how the intrusion would go, this resulted in turn in the tens of thousands of hackers tried and millions of accounts were manipulated from 7 August 2001 and 31 August 2001. after a period of technological stagnation received industry within the webmail a boost in 2004, when Google released its new service, Gmail . The service had more storage space, higher speed and a flexible interface, in other words, meant the new competitor to a wave of innovation spread throughout the industry. The former heavyweights, Hotmail and Yahoo! Mail came up with an upgraded version that recalled that Gmail was launched, more speed, more security and more advanced features.
Windows Live Hotmail
In November 2005, Microsoft's new service for e-mail out, code-named "Kahuna" was a beta version released to a few thousand testers. For those who have not had the opportunity to try the beta version could request an invitation lead to access. The new version was rebuilt from the ground and put great emphasis on three concepts: "faster, simpler, safer". During the development period was the number of beta testers, more and more, and at the end of 2006, the number had risen to one million. The plan was to brand the Hotmail would be phased out when Microsoft launched its new e-mail system, Windows Live Mail, this changed, however, when the testers of the beta product set critical of switching off the well-known name to something unknown, the name was because the Windows Live Hotmail. After another trial released product in the Netherlands, 9 November 2006. Development of the beta was finished in March 2007, and Windows Live Hotmail could be released as a new brand in May 2007. The 260 million existing MSN Hotmail accounts had immediate access to the new system. The interface of the old system could only be reached by previous users who registered before the Windows Live Hotmail was released and then chosen not to update their system. The phasing out of the old system was completed in October 2007. In February 2007, Windows Live Hotmail price "Editor's Choice" by PC Magazine . In March 2007, received the same prize with a score of 4 out of 5 stars. 2008 was announced the Windows Live Hotmail website  that the service would be updated with a focus on increased speed, greater storage space, greater ease of use as well as a better user experience. The time it takes to log on would for example be reduced by 70 percent. Windows Live Hotmail has been updated in several stages as a result of feedback from users. Advertising is moved from the top to the edge, more themes have been added and a larger number of messages per page viewed, including the ability to send instant messages to other users online directly from your inbox updates are suggested by users.
When Firefox was launched, it took a few months for Windows Live Hotmail to complete support for the browser. In October 2008 discovered users with Linux-based web browser that they could only reach a "reaad-only" access to their Hotmail accounts, in November the same year completed full support for Google Chrome . the ability to send instant messages directly from the inbox was an update that is integrated with Windows Live Messenger . The former "MSN Web Messenger" would be replaced with a project started in 2007 and was called "Windows Live Web Messenger". On 18 March 2010, Microsoft came out with what they called "the fourth wave" of updates for Hotmail, updates offered features: olästfilter, "Active View" and sorting. They also included integration with Windows Live SkyDrive and Windows Live Office , a free version of Microsoft's Office Web Apps . the new updated version of Windows Live Hotmail gradually began to be released June 15, 2010 and was completed on August 3 that year. A feature that enabled sync between the user's mobile phone, the e-mail, Windows Live contacts and Windows Live Hotmail calendar called Exchange ActiveSync and released for all Hotmail Users 30 August 2010.
Transition to Outlook.com
In May 2015, Microsoft announced it would move the service over to what it described as an Office 365-based infrastructure.This was followed in June 2015 by the introduction through an opt-in preview of new features, including new calendar layout options, a filtering service called "Clutter" and new theme designs.Microsoft also introduced the ability for third-party providers such as PayPal and Evernote to include add-ins into the service. Additionally, contact suggestions and updates from emails such as flight reservations are due to be introduced to Office 365 subscribers' accounts and Outlook.com users' from January and March 2016 respectively. With the upgrade, users will no longer be able to use the Windows Live Mail 2012 client, and are encouraged to view Outlook.com through a browser, through the Mail app, or through the Outlook client.
Although DeltaSync has been discontinued as of June 30th 2016, Microsoft's Windows Live Mail 2011 and 2012 will continue to work with Hotmail e-mail accounts, by using IMAP (or, less effectively, POP) in place of DeltaSync.
Features
Similar to other major webmail services, Outlook.com uses Ajax programming techniques and supports later versions of Internet Explorer, Firefox, Safari, and Google Chrome. Some of its features include keyboard controls giving the ability to navigate around the page without using the mouse, the ability to search the user's messages including structured query syntax such as "from:ebay", message filters, folder-based organization of messages, auto-completion of contact addresses when composing, contact grouping, importing and exporting of contacts as CSV files, rich text formatting, rich text signatures, spam filtering and virus scanning, support for multiple addresses, and different language versions.
One example of a feature no longer present is the ability to create custom domain names.