GTE Corporation – GTE.com was registered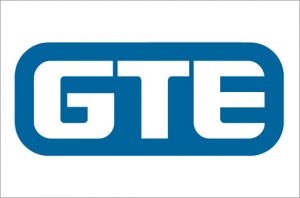 Date: 11/05/1986
On November 5, 1986, GTE Corporation registered the gte.com domain name, making it 40th .com domain ever to be registered.
GTE Corporation, formerly General Telephone & Electric Corporation (1955–1982), was the largest independent telephone company in the United States during the days of the Bell System. The company operated from 1926, with roots tracing further back than that, until 2000, when it merged with Bell Atlantic; the combined company took the name Verizon.
Company History
GTE Corporation ranked as the world's third-largest publicly owned telecommunications company in 1996. With over 20 million telephone access lines in 40 states, the communications conglomerate was America's leading provider of local telephone services. The $6.6 billion acquisition of Contel Corporation in 1990 nearly doubled GTE's Mobilnet cellular operations, making it the second-largest provider of cellular telephone services in the United States, with over two million customers. GTE's strategy for the mid- to late 1990s focused on technological enhancement of wireline and wireless systems, expansion of data services, global expansion, and diversification into video services.
In March 1990 the largest merger in the history of the telecommunications industry united two former U.S. competitors, GTE Corporation and Contel Corporation, under the GTE name. With a market value of $28 billion, the merged company became a telecommunications powerhouse. Designed to take advantage of the two companies' complementary businesses, the merger strengthened GTE's assets in two of its three major areas of operations: telephone service and telecommunications products. While the two companies were united under one name, each has a rich history of its own. GTE's heritage can be traced to 1918, when three Wisconsin public utility accountants pooled $33,500 to purchase the Richland Center Telephone Company, serving 1,466 telephones in the dairy belt of southern Wisconsin. From the outset, John F. O'Connell, Sigurd L. Odegard, and John A. Pratt worked under the guiding principle that better telephone service could be rendered to small communities if a number of exchanges were operated under one managing body.
In 1920 that principle was put into action, and the three accountants formed a corporation, Commonwealth Telephone Company, with Odegard as president, Pratt as vice-president, and O'Connell as secretary. Richland Center Telephone became part of Commonwealth Telephone, which quickly purchased telephone companies in three nearby communities. In 1922 Pratt resigned as vice-president and was replaced by Clarence R. Brown, a former Bell System employee. By the mid-1920s Commonwealth had extended beyond Wisconsin borders and purchased the Belvidere Telephone Company in Illinois. It also diversified into other utilities by acquiring two small Wisconsin electrical companies. Expansion was stepped up in 1926, when Odegard secured an option to purchase Associated Telephone Company of Long Beach, California. Odegard, with the assistance of Marshall E. Sampsell, president of Wisconsin Power and Light Company, and Morris F. LaCroix, a partner in Paine, Webber & Company in Boston, proceeded to devise a plan for a holding company, to be named Associated Telephone Utilities Company. That company was formed in 1926 to acquire Associated Telephone Company and assume the assets of Commonwealth Telephone. Sampsell was elected president of the new company, and Odegard and LaCroix were named vice-presidents. An aggressive acquisition program was quickly launched in eastern, midwestern, and western states, with the company using its own common stock to complete transactions.
During its first six years, Associated Telephone Utilities acquired 340 telephone companies, which were consolidated into 45 companies operating more than 437,000 telephones in 25 states. By the time the stock market bottomed out in October 1929, Associated Telephone Utilities was operating about 500,000 telephones with revenues approaching $17 million. In January 1930 a new subsidiary, Associated Telephone Investment Company, was established. Designed to support its parent's acquisition program, the new company's primary business was buying company stock in order to bolster its market value. Within two years the investment company had incurred major losses, and a $1 million loan had to be negotiated. Associated Telephone Investment was dissolved but not before its parent's financial plight had become irreversible, and in 1933 Associated Telephone Utilities went into receivership. The company was reorganized that same year and resurfaced in 1935 as General Telephone Corporation, operating 12 newly consolidated companies. John Winn, a 26-year veteran of the Bell System, was named president. In 1936 General Telephone created a new subsidiary, General Telephone Directory Company, to publish directories for the parent's entire service area.
In 1940 LaCroix was elected General Telephone's first chairman, and Harold Bozell, a former banker for Associated Telephone Utilities, was named president. Like other businesses, the telephone industry was under government restrictions during World War II, and General Telephone was called upon to increase services at military bases and war-production factories. Following the war, General Telephone reactivated an acquisitions program that had been dormant for more than a decade and purchased 118,000 telephone lines between 1946 and 1950. In 1950 General Telephone purchased its first telephone-equipment manufacturing subsidiary, Leich Electric Company, along with the related Leich Sales Corporation. Bozell retired in 1951 and Donald Power, a former executive secretary for Ohio Governor John Bricker, was named president. By the time Power took over, General Telephone's assets included 15 telephone companies operating in 20 states. During the 1950s Power guided the company in a steady, aggressive acquisition campaign punctuated by two major mergers. In 1955 Theodore Gary & Company, the second-largest independent telephone company, which had 600,000 telephone lines, was merged into General Telephone, which had grown into the largest independent outside the Bell System. The merger gave the company 2.5 million lines. Theodore Gary's assets included telephone operations in the Dominican Republic, British Columbia, and the Philippines, as well as Automatic Electric, the second-largest telephone equipment manufacturer in the U.S. LaCroix and Power were to retain their positions in the merged company, but a month before the deal was closed, LaCroix died, and Power assumed the additional title of chairman.
In 1959 General Telephone and Sylvania Electric Products merged, and the parent's name was changed to General Telephone & Electronics Corporation (GT&E). The merger gave Sylvania–a leader in such industries as lighting, television and radio, and chemistry and metallurgy–the needed capital to expand. For General Telephone, the merger meant the added benefit of Sylvania's extensive research and development capabilities in the field of electronics. Power also orchestrated other acquisitions in the late 1950s, including Peninsular Telephone Company in Florida, with 300,000 lines, and Lenkurt Electric Company, Inc., a leading producer of microwave and data transmissions system. In 1960 the subsidiary GT&E International Incorporated was formed to consolidate manufacturing and marketing activities of Sylvania, Automatic Electric, and Lenkurt, outside the United States. The following year, Leslie H. Warner, a former Theodore Gary executive, was named president. Another former Theodore Gary executive, Don Mitchell, was named to the new position of vice-chairman, while Power remained chief executive officer and chairman. During the early 1960s the scope of GT&E's research, development, and marketing activities was broadened. In 1963 Sylvania began full-scale production of color television picture tubes, and within two years it was supplying color tubes for 18 of the 23 domestic U.S. television manufacturers. About the same time, Automatic Electric began supplying electronic switching equipment for the U.S. defense department's global communications systems, and GT&E International began producing earth-based stations for both foreign and domestic markets. GT&E's telephone subsidiaries, meanwhile, began acquiring community-antenna television systems (CATV) franchises in their operating areas.
In 1964 Warner orchestrated a deal that merged Western Utilities Corporation, the nation's second-largest independent telephone company, with 635,000 telephones, into GT&E. The following year Sylvania introduced the revolutionary four-sided flashcube, enhancing its position as the world's largest flashbulb producer. Warner assumed the additional title of chief executive officer in 1966, while Power remained chairman. Acquisitions in telephone service continued under Warner during the mid-1960s. Purchases included Quebec Telephone in Canada, Hawaiian Telephone Company, and Northern Ohio Telephone Company and added a total of 622,000 telephone lines to GT&E operations. By 1969 GT&E was serving ten million telephones. In March 1970 GT&E's New York City headquarters was bombed by a radical antiwar group in protest of the company's participation in defense work. In December of that year the GT&E board agreed to move the company's headquarters to Stamford, Connecticut. Power retired in 1971, and Warner was named chairman and chief executive officer. The following year Theodore F. Brophy was named president. After initially proposing to build separate satellite systems, GT&E and its telecommunications rival, American Telephone & Telegraph Co., announced in 1974 joint venture plans for the construction and operation of seven earth-based stations interconnected by two satellites. That same year Sylvania acquired name and distribution rights for Philco television and stereo products. GTE International expanded its activities during the same period, acquiring television manufacturers in Canada and Israel and a telephone manufacturer in Germany.
Warner retired in 1976 and Brophy was named to the additional post of chairman. Brophy, soon after assuming his new position, reorganized the company along five global product lines: communications, lighting, consumer electronics, precision materials, and electrical equipment. GTE International was phased out during the reorganization, and GTE Products Corporation was formed to encompass both domestic and foreign manufacturing and marketing operations. At the same time, GTE Communications Products was formed to oversee operations of Automatic Electric, Lenkurt, Sylvania, and GTE Information Systems.
Thomas A. Vanderslice was elected president and chief operating officer in 1979, and another reorganization soon followed. GTE Products Group was eliminated as an organizational unit and GTE Electrical Products, consisting of lighting, precision materials, and electrical equipment, was formed. Vanderslice also revitalized the GT&E Telephone Operating Group in order to develop competitive strategies for anticipated regulatory changes in the telecommunications industry. GT&E sold its consumer electronics businesses, including the accompanying brand names of Philco and Sylvania in 1980, after watching revenues from television and radio operations decrease precipitously with the success of foreign manufacturers. Following AT&T's 1982 announcement that it would divest 22 telephone operating companies, GT&E made a number of reorganizational and consolidation moves. In 1982 the company adopted the name GTE Corporation and formed GTE Mobilnet Incorporated, to handle the company's entrance into the new cellular telephone business. In 1983 GTE sold its electrical equipment, brokerage information services, and cable television equipment businesses. That same year, Automatic Electric and Lenkurt were combined as GTE Network Systems.
GTE became the third-largest long-distance telephone company in 1983 through the acquisition of Southern Pacific Communications Company. At the same time, Southern Pacific Satellite Company was acquired, and the two firms were renamed GTE Sprint Communications Corporation and GTE Spacenet Corporation, respectively. Through an agreement with the Department of Justice, GTE conceded to keep Sprint Communications separate from its other telephone companies and limit other GTE telephone subsidiaries in certain markets. In December 1983 Vanderslice resigned as president and chief operating officer. In 1984 GTE formalized its decision to concentrate on three core businesses: telecommunications, lighting, and precision metals. That same year, the company's first satellite was launched, and GTE's cellular telephone service went into operation; GTE's earnings exceeded $1 billion for the first time.
James (Rocky) L. Johnson, a former senior vice-president, was named president and chief operating officer in 1986. That same year, GTE acquired Airfone Inc., a telephone service provider for commercial aircraft and railroads, and Rotaflex plc, a United Kingdom-based manufacturer of lighting fixtures. Beginning in 1986 GTE spun off several operations to form joint ventures. In 1986 GTE Sprint and United Telecommunication's long-distance subsidiary, U.S. Telecom, agreed to merge and form US Sprint Communications Company, with each parent retaining a 50 percent interest in the new firm. That same year, GTE transferred its international transmission, overseas central office switching, and business systems operations to a joint venture with Siemens AG of Germany, which took 80 percent ownership of the new firm. The following year, GTE transferred its business systems operations in the United States to a new joint venture, Fujitsu GTE Business Systems, Inc., formed with Fujitsu Limited, which retained 80 percent ownership. Johnson succeeded Brophy as chairman and chief executive officer in 1987 and then relinquished his president's title the following year to Charles R. Lee, a former senior vice-president. Johnson continued to streamline and consolidate operations, organizing telephone companies around a single national organization headquartered in the Dallas, Texas, area. In 1988 GTE divested its consumer communications products unit as part of a telecommunications strategy to place increasing emphasis on the services sector. The following year GTE sold the majority of its interest in US Sprint to United Telecommunications and its interest in Fujitsu GTE Business Systems to Fujitsu. In 1989 GTE and AT&T formed the joint venture company AG Communication Systems Corporation, designed to bring advanced digital technology to GTE's switching systems. GTE retained 51 percent control over the joint venture, with AT&T pledging to take complete control of the new firm in 15 years.
With an increasing emphasis on telecommunications, in 1989 GTE launched a program to become the first cellular provider offering nationwide service and introduced the nation's first rural service area, providing cellular service on the Hawaiian island of Kauai. The following year GTE acquired the Providence Journal Company's cellular properties in five southern states for $710 million and became the second largest cellular-service provider in the United States. In 1990 GTE reorganized its activities around three business groups: telecommunications products and services, telephone operations, and electrical products. That same year, GTE and Contel Corporation announced merger plans that would strengthen GTE's telecommunications and telephone sectors. Following action or review by more than 20 governmental bodies, in March 1991 the merger of GTE and Contel was approved. Johnson and Lee maintained their positions as chairman and president, respectively, while Contel's Chairman Charles Wohlstetter became vice-chairman of GTE. Contel's former president, Donald Weber, agreed to remain with the company during a six-month transition period, before leaving the merged company. Contel Corporation's earliest predecessor, Telephone Communications Corporation, was founded by Charles Wohlstetter. After working as a Wall Street runner in the 1920s and as a Hollywood screenwriter in the 1930s, Wohlstetter returned to Wall Street in the 1940s and became a financier. In 1960 he made what he would later call a bad investment in an Alaskan oil company that would become the impetus for Contel. To help turn that investment around, Wohlstetter recruited the services of Jack Maguire and Phillip Lucier from a telephone supply company and then raised $1.5 million to form a holding company, Telephone Communications Corporation. Wohlstetter was named chairman of the new corporation, Lucier was named president, and Maguire was named vice-president. Some 30 years later, Wohlstetter's $1.5 million investment had grown into a company that had acquired and consolidated more than 750 smaller companies with total corporate assets hovering around $6 billion.
One of the company's first acquisitions was Central Western Company, which merged with Telephone Communications in 1961 to form the new parent Continental Telephone Company. The acquisition of Central Western, along with Harfil, Inc., provided the company with customer billing, general accounting, and toll separation services. Continental based its early acquisition strategy on Kreigspiel, a historical war game German generals played at Prussian war colleges. Wohlstetter applied the tenets of the game to telephone company operations and amassed detailed information on each independent telephone company in the United States. When those companies came up for sale, Wohlstetter and Maguire, who were pilots, and Lucier, whose wife was a pilot, would promptly fly off to meet the owners and negotiate purchase agreements. Many of the early acquisitions were made through exchanges of stock, including the 1964 merger with Independent Telephone Company that doubled the company's size and changed its name in the process to Continental Independent Telephone Corporation. By the close of 1964, Continental had acquired more than 100 companies operating in 30 states. The company adopted another new name, Continental Telephone Corporation, in 1965. Also during 1965 Continental acquired 65 more telephone companies and again doubled its size. By 1966 Continental had acquired more than 500 independent companies, had become the third-largest independent telephone company in the United States, and was one of the youngest companies ever listed on the New York Stock Exchange. By 1970 Continental's assets had topped $1 billion, and sales volume had risen to $120 million. Lucier died that year and was succeeded as president by Maguire, who moved up from a vice-presidency. Aside from its dominating telephone business, the company's activities by that time had grown to include cable television systems, directory publishing, equipment leasing, and data services.
With the number of small independents having diminished considerably by 1970, Continental's pace in acquiring telephone operating companies was reduced. Continental sold its cable television business in 1971, and after a sluggish economy had taken its toll on Continental's manufacturing and supply subsidiaries, those, too, were sold in 1976. Maguire resigned in 1976 because of health problems and was succeeded as president by James V. Napier, a former executive vice-president. That same year, Continental became the first telephone company outside the Bell system to install a digital telephone switching system, a move that provided improved network operating efficiency, allowed the introduction of new calling features, and started the transition away from operations dominated by rural service areas. In response to the changing regulatory climate of the telephone industry, in 1978 Continental mapped out a diversification strategy into nonregulated businesses. Continental's first diversification move came in 1979, with the acquisition of Executone, Inc., a New York-based communications equipment maker.
By 1980 Continental had two million telephone access lines in service and had established its first fiber-optic cable, a high-speed, high-capacity telecommunications transmission mode. While Continental continued the process of upgrading its telephone operations, during the early 1980s the company's focus turned to greater diversification. In July 1980 Continental entered the satellite business through a joint venture with Fairchild Industries, and a communications partnership firm, American Satellite Company, was formed to operate a network of earth-based stations that provided voice and data services. To provide technology services to accommodate its expanding needs, Continental then acquired two consulting and research firms, Network Analysis Corporation and International Computing Company. In 1981 Continental acquired Page Communications Engineers Inc., later renamed Contel Page, which gave Continental expertise in the engineering, installation, and maintenance of satellite-to-earth stations. One year later, Continental hooked up with Fairchild Industries in a second joint venture called Space Communications Company, a provider of tracking and relay data services for such clients as the National Aeronautics and Space Administration. After the Federal Communications Commission opened the door to licenses for 30 cellular phone markets in 1981, Continental plunged into that field as well, acquiring sizable shares of cellular markets in Los Angeles, California; Washington, D.C.; and Minneapolis, Minnesota. Continental also entered the credit card authorization business in 1981, with the purchase of National Bancard Corporation. Two years later, Continental bolstered its interest in that business segment with the purchase of the Chase Merchants Services division of Chase Manhattan Bank. In 1982 the corporation changed its name to Continental Telecom Incorporated, adopted a new corporate logo, and inaugurated an advertising campaign around the theme "architects of telecommunications." Continental's expansion into the information services sector continued in 1982 with the purchase of STSC Inc., a computer services supplier; and Cado Systems Corporation, a maker of small business computers. That same year company revenues surpassed the $2 billion mark for the first time. In 1984 Continental formed the subsidiary Contel Cellular Inc. to handle the corporation's growing cellular operations. A year later, Continental culminated its diversification moves and reorganized into four business sectors: telephone and cellular operations; business systems, offering voice and data processing products and services; federal systems, handling various facets of communication and information systems for government agencies; and information systems, offering telecommunications systems and services to large corporations, institutions, and government entities.
As a result of the company's growing interest in the information services marketplace, in 1985 Continental acquired several computer system and software companies, including Northern Data Systems, Data Equipment Systems Corporation, and Sooner Enterprises, Inc. Continental also purchased Fairchild Industries's interests in American Satellite Co., later renamed Contel ASC, and Space Communications Company. That same year, Continental sold its directory publishing division, its time-share services business, and its credit card authorization business. In the midst of reorganization in 1985, Napier resigned, and John N. Lemasters, former American Satellite Company president, was named president and chief executive officer. Continental's telephone operations were repositioned during the mid-1980s through numerous sales and exchanges. Subsidiaries in Nebraska, Colorado, Alaska, the Bahamas, and Barbados were sold, and operations in Michigan were exchanged for similar operations in Indiana and three southern states. The name Contel Corporation was adopted in 1986. That same year, Contel's new tenant services division set the stage for future growth by acquiring tenant service operations in Atlanta and Seattle. The tenant services division installed and managed customized communications systems in commercial buildings and marketed those systems to the buildings' tenants. Contel also enhanced its information services division with the acquisition of IPC Communications, Inc., a supplier of a special-purpose telephone system used by financial traders, and expanded its federal systems operations with the purchase of Western Union Corporation's government systems division, a provider of information handling systems. In September 1986 Contel announced it had agreed to merge with Communications Satellite Corporation (Comsat), but by mid-1987 Contel had called off the deal, citing Comsat's unstable financial picture. The failed merger sparked the resignation of Lemasters. Donald W. Weber, former executive vice-president and head of telephone operations, was named Lemasters's successor as president and chief executive officer. Contel acquired Comsat's international private-line business and its very-small-aperture terminal (VSAT) satellite business in 1987, as well as Equatorial Communications Company, a provider of private satellite data networks. That same year, Contel agreed to sell Executone, its troubled telephone interconnect business, and Texocom, Contel's equipment supply business. In the late 1980s Contel continued to narrow its focus in the information systems sectors. In 1988 it sold its computer-based business, Contel Business Systems, and a year later disposed of Contel Credit Corporation. Contel Federal Systems continued to grow during that same period, and in 1988 it acquired two Eaton Corporation subsidiaries: Information Management Systems and Data Systems Services. Two years later Contel purchased Telos Corporation, with expertise in government-preferred computer software. Contel's tenant services and cellular businesses also got a boost in 1988 with the acquisition of RealCom Communications Corporation, an IBM tenant services subsidiary, and Southland Mobilcom Inc.'s interests in the Mobile, Alabama, and the Pensacola, Florida, cellular markets. In 1990 Contel completed the biggest acquisition in its history, a $1.3 billion purchase of McCaw Cellular Communications, Inc.'s controlling interests in 13 cellular markets, which added more than six million potential customers and doubled Contel's cellular potential population market (known in the industry as POPs). While important, that move was eclipsed by the merger with GTE announced later that same year. Through that transition, the two former competitors were expected to integrate telephone and mobile-cellular operations and capitalize on business unit similarities in the field of satellite-communications as well as in communications systems and services targeting government entities.
Over half of Contel's $6.6 billion purchase price, $3.9 billion, was assumed debt. When Charles Lee succeeded James (Rocky) L. Johnson to become CEO in 1992, his first order of business was reduction of that obligation. He sold GTE's North American Lighting business to a Siemens affiliate for over $1 billion, shaved off local exchange properties in Idaho, Tennessee, Utah, and West Virginia to generate another $1 billion, divested its interest in Sprint in 1992, and sold its GTE Spacenet satellite operations to General Electric in 1994. The long-heralded telecommunications bill, expected to go into effect in 1996, promised to encourage competition among local phone providers, long distance services, and cable television companies. Many leading telecoms prepared for the new competitive realities by aligning themselves with entertainment and information providers. GTE, on the other hand, continued to focus on its core operations, seeking to make them as efficient as possible. In 1992, Lee launched a sweeping reorganization that was characterized by Telephony magazine as "easily one of the nation's largest re-engineering processes." Among other goals, his plan sought to double revenues and slash costs by $1 billion per year by focusing on five key areas of operation: technological enhancement of wireline and wireless systems, expansion of data services, global expansion, and diversification into video services. GTE hoped to cross-sell its large base of wireline customers on wireless, data and video services, launching Tele-Go, a user-friendly service that combined cordless and cellular phone features. The company bought broadband spectrum cellular licenses in Atlanta, Seattle, Cincinnati and Denver, and formed a joint venture with SBC Communications to enhance its cellular capabilities in Texas. In 1995, the company undertook a 15-state test of video conferencing services, as well as a video dialtone (VDT) experiment that proposed to offer cable television programming to 900,000 homes by 1997. GTE also formed a video programming and interservices joint venture with Ameritech Corporation, BellSouth Corporation, SBC, and The Walt Disney Company in the fall of 1995. Foreign efforts included affiliations with phone companies in Argentina, Mexico, Germany, Japan, Canada, the Dominican Republic, Venezuela and China. The early 1990s reorganization included a 37.5 percent workforce reduction, from 177,500 in 1991 to 111,000 by 1994. Lee's five-fold strategy had begun to bear fruit by the mid-1990s. While the communication conglomerate's sales remained rather flat, at about $19.8 billion, from 1992 through 1994, its net income increased by 43.7 percent, from $1.74 billion to a record $2.5 billion, during the same period.