Go Daddy Auctions sells 32,151 domains in November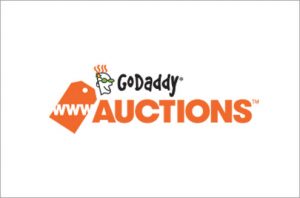 December 3, 2012
Go Daddy has updated its Auctions Domain Market Report with results from last month.
Last month Go Daddy auctions sold sold 32,151 domain names, which is down just slightly from the month before.
Monthly domain sales in the low 30,000 range seems to be the new norm on the site.
The top 10 sales last month were:
MyModa.com $50,000
Funlife.com $50,000 – currently in escrow with Afternic
Brilliant.org $25,000
LowRates.com $25,000 – bought by Sun West Mortgage Company, Inc., seems like a great purchase
Betland.com $20,000
Fastnet.com $15,000 – bought by FastNet International Limited, owner of Fastnet.co.uk
JBW.com $15,000 – bought by JBW Timepieces, which owns JBWtime.com
HeavyDuty.com $13,226
Solaire.net $12,000
Nationline.com $11,375
The top keyword found was once again "online".