General Electric – GE.com was registered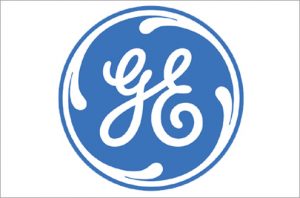 Date: 08/05/1986
On August 5, 1986, General Electric registered the ge.com domain name, making it 20th .com domain ever to be registered.
General Electric (GE) is an American multinational corporation operating in sectors like Consumer capital finance, Energy, Technology Infrastructure and Industrial finance. Headquartered in Fairfield, Connecticut, USA. GE is one of the largest and most influential business firms across the globe. In terms of gross revenue, GE is listed as the 26th Largest Business Organization according to Fortune 500. With a unique business operation and customer satisfaction, GE has its name included among the top rankers in the surveys of different reputes.  As of 2016, the company operates through the following segments: Power & Water, Oil and Gas, Aviation, Healthcare, Transportation and Capital which cater to the needs of Financial services, Medical devices, Life Sciences, Pharmaceutical, Automotive, Software Development and Engineering industries. GE has always been a multi-business company. Over the past 125 years, GE has swiftly evolved to seize new opportunities created by changes in technology and the economy. Today GE is building new platforms in industries and markets with above-GDP growth that provide opportunities to apply GE technology and management expertise to accelerate that growth.
History
Founded in 1892 through a merger of Edison General Electric Company, Schenectady and Thomson-Houston Electric Company of Lynn, Massachusetts, GE had its headquartered based in Connecticut, US while both the operating plants were based in New York. Initially Schenectady was used as the company forefront headquarters until the Canadian peer of GE was formed.
Early Years
During the initial quarter of their establishment, GE was more inclined toward computer manufacturing industry. Its general purpose computer series GE 200, GE 400, and GE 600 and GE 4010, GE 4020, and GE 4060 real time process control computers were quite a hit during that time. However, due to the lack of the technical aspect available, GE sold its computer manufacturing unit to Honeywell in 1970, thereby exiting the computer industry. During that phase, GE operated its computer manufacturing division under the name General Electric Information Services (GEIS). During their operational run, GE acquired numerous companies along the way. In the late 90's the significant acquisitions were RCA for NBC Television Network and Kidder, Peabody & Co., a security firm in 1986.
Recent Years
With the onset of the 21st century, GE acquired manufacturing unit of Enron Wind in 2002 that gave rise to GE Wind Energy. A few years later, GE bought 80% of Universal Pictures from Vivendi. In 2007 GE acquired Smiths Aerospace and Vetco Gray and a year later in 2008, the acquisition of Hydril Pressure & Control for a hefty $1.12 billion was done. GE's recent acquisition includes Dresser Inc., manufacturer of gas engines and Opal Software, data migration specialist in the year 2010 and Lineage Power Holdings, Inc. in 2011. During the course of their acquisition, GE also signed various strategic partnerships and sold some of its assets as well. In 2002, Francisco Partners and Norwest Venture Partners bought a division of GEIS that gave rise to a new establishment under the banner GXS, while in 2008 Saudi Arabia Basic Industries Corporation (SABIC) acquired GE Plastics.In the current fiscal year, the acquisition of the Alstom Global Power Division is still under way pertaining to the submission of rival bid by Siemens and Mitsubishi Heavy Industries. Very recently, GE collaborated with Quirky, a design establishment to launch its LED bulb, LINK. The bulb is designed in such a way so as to integrate with smartphones and tabs using the app Wink.
Businesses
GE's primary business divisions include:
GE Power
GE Oil & Gas
GE Renewable Energy
GE Energy Connections
GE Aviation
GE Healthcare
GE Transportation
GE Capital
GE Digital
The former GE Appliances and Lighting segment was dissolved in 2014 when GE's appliance division was sold to Haier for $5.4 billion. GE Lighting (consumer lighting) and the newly created Current, powered by GE (commercial LED, solar, EV, and energy storage), are now stand-alone businesses within the company.
Through these businesses, GE participates in markets that include the generation, transmission and distribution of electricity (e.g. nuclear, gas and solar), lighting, industrial automation, medical imaging equipment, motors, railway locomotives, aircraft jet engines, and aviation services. Through GE Commercial Finance, GE Consumer Finance, GE Equipment Services, and GE Insurance it offers a range of financial services. It has a presence in over 100 countries.  GE produces General Imaging digital cameras. Since over half of GE's revenue is derived from financial services, it is arguably a financial company with a manufacturing arm. It is also one of the largest lenders in countries other than the United States, such as Japan. Even though the first wave of conglomerates (such as ITT Corporation, Ling-Temco-Vought, Tenneco, etc.) fell by the wayside by the mid-1980s, in the late 1990s, another wave (consisting of Westinghouse, Tyco, and others) tried and failed to emulate GE's success. On May 4, 2008 it was announced, that GE would auction off its appliances business for an expected sale of $5–8 billion. However, this plan fell through as a result of the recession. As of August 2015 GE is planning to set up a silicon carbide chip packaging R&D center in coalition with SUNY Polytechnic Institute in Utica, New York. The project will create 470 jobs with the potential to grow to 820 jobs within 10 years. On September 14, 2015, GE announced the creation of a new unit: GE Digital, which will bring together its software and IT capabilities. The new business unit will be headed by Bill Ruh, who joined GE in 2011 from Cisco Systems and has since worked on GE's software efforts.