Fluke Corporation – fluke.com was registered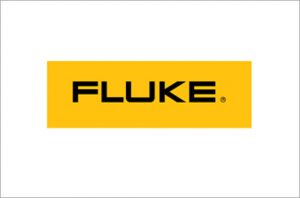 Date: 10/27/1986
On October 27, 1986, Fluke Corporation registered the fluke.com domain name, making it 30th .com domain ever to be registered.
Fluke Corporation, a subsidiary of Fortive, is a manufacturer of industrial testing equipment including electronic test equipment. It was started in 1948 by John Fluke, who was a friend and roommate of David Packard, future co-founder of Hewlett-Packard, when both were employed at General Electric. Today, Fluke Corporation is a global corporation with operations worldwide. It designs, develops, manufactures, and sells commercial electronic test and measurement instruments for scientific, service, educational, industrial, and government applications. Fluke Biomedical and Fluke Networks are sister organizations.
Company History
Fluke Corporation was founded in Washington state by John Fluke on October 7, 1953 as the John Fluke Manufacturing Company, Inc., producing electrical metering equipment. In certain instrumentation categories, Fluke was a strong competitor to U.S instrumentation leader Hewlett-Packard, and in the category of calibration equipment, Fluke was the industry leader. By the end of the decade, the total market for test and measurement equipment had grown to $6 billion. Fluke's share of that figure was a healthy $150 million annually by the end of the 1970s. Industry sales continued to increase in the 1980s. Between 1975 and 1985, Fluke's sales rose at an annual average of nearly 20 percent, but with the late 1980s contraction in U.S. defense spending due to a reduction in United States-Russia tension, Fluke's sales to the government and to aerospace companies declined. The sale of Fluke's line of large bench and rack mounted equipment such as digital voltmeters and signal scanners weakened due to the increased use of PC controlled measurement and sensing modules embedded with the computer. However, in the arena of very portable hand held instruments for signal analysis and voltage measurement, Fluke was a leader. Sales in this category remained strong.
Fluke was bought by the Danaher Corporation in 1998. Danaher spun off several subsidiaries, including Fluke, in 2016 to create Fortive. Today Fluke is a billion dollar company and its markets range from industrial and commercial facility operations to precision measurement and calibration (Fluke Calibration), data communications (Fluke Networks), to medical equipment (Fluke Biomedical). Newer contributions by Fluke to test and measurement technology in the last 10 years include thermal imaging (working with Raytek and then ISI) and remote wireless displays.
Capabilities
Fluke's NIST-traceable in-house calibration laboratory provides the standards to which Fluke products and manufacturing equipment are calibrated and maintained. Internationally recognized through accreditation by NIST NVLAP and Germany's DKD programs, the standards lab is headed by Jeff C. Gust. Additionally, Fluke maintains an environmental safety lab where prototype Fluke products are baked, frozen, shaken, shocked and abused with the equivalent of years of hard use. If a test exposes a flaw or weakness, it is re-engineered and then re-tested.
Fluke's complete test and measurement line now includes digital multimeters, clamp meters, electrical testers, power quality analyzers, thermal imagers, insulation resistance testers, portable oscilloscopes, earth ground testers, infrared and contact thermometers, air quality meters, and vibration testers.
These tools are used by industrial technicians, process technicians, industrial electricians, electrical contractors, commercial electricians, power quality consultants, energy auditors, thermographers, metrologists, electrical and electronic engineers, design and test engineers, calibration engineers, HVAC technicians and contractors, facility maintenance, and building diagnostics professionals. Fluke's headquarters is located in Everett, Washington, U.S., but the company has facilities worldwide.
Market segments
Fluke Networks
Fluke Networks began as a business unit within Fluke Corporation in 1992. By 2000, Fluke Networks had grown substantially, and differences between Fluke Networks and Fluke Corporation were apparent – different customers, different sales channels and sales processes, and different products designed for different applications. In 2000, Fluke Networks became a separate operational division with a new brand and a separate identity.
Fluke Biomedical
Fluke Biomedical has been around for 30 years, serving biomedical test customers in the manufacturing of biomedical test and simulation products, including electrical safety testers, patient simulators, performance analyzers, and fully integrated and automated performance testing and documentation systems. Fluke Biomedical also provides diagnostic imaging, radiation safety, and oncology quality-assurance solutions for regulatory compliance.
Fluke Calibration
With the acquisition of the Precision Measurement Division of Wavetek Wandell Goltermann in early 2000, Fluke strengthened its position in the electrical calibration marketplace. Subsequent acquisitions of Hart Scientific, DH Instruments, Pressurements and Ruska added expertise and product lines in temperature and pressure/flow calibration. The Fluke Calibration line of calibrators, standards, waveform generators, calibration software products, and support equipment provide exacting standards for companies and government organizations who must meet strict international quality requirements.