FB.com sold for $8.5 million in November 2010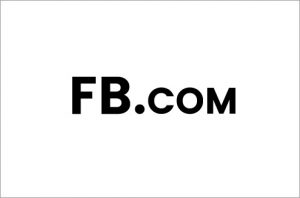 Date: 11/01/2010
Facebook paid the American Farm Bureau $8.5 million for the domain name FB.com, now used internally by employees of the social network. The transaction might have included other related web addresses yet to be revealed.
Facebook spend $8.5 million to acquire Fb.com, more than 42 times the amount the company originally paid for Facebook.com.
Facebook purchased the domain last year from the American Farm Bureau Federation, which uses fb.org as its primary domain. In its annual meeting in the USA, the non-profit organisation revealed that it earned $8.5 million on the sale of fb.com.
Facebook.com purchase was seems as expensive for the company at that time however investment has clearly paid off. Facebook hope that fb.com will also fall in the same line.
The social network's Chief Executive Officer Mark Zuckerberg had first revealed the purchase itself, but not the price, during the November 15 press conference announcing the new messaging platform. Today Reuters reported that the purchase price of $8.5 million.
The news wire obtained the price information from the annual meeting of the Farm Bureau in Atlanta today, where officials said the organization earned $8.5 million on the sale of "a couple of domain names," but were not allowed to identify the buyer. This suggests that the transaction included at least one additional web address besides FB.com.
The Farm Bureau continues to use fb.org for its Internet address, and may own as many as four dozen domain names related to farming, according to Reuters. The article didn't spell out any of these additional addresses, nor for that matter, what URL(s) Facebook might have received in addition to FB.com.
As for the price, $8.5 million may seems steep when regarded only as something for internal use by employees; call it a legal expenditure and the amount makes a lot more sense, part of Facebook's overarching strategy of pre-empting domain name squatting and trademark infringement. Assuming the Farm Bureau passed on most of the proceeds of the sale to agricultural concerns that need the money, that makes the whole transaction a win-win.
The last time Facebook made headlines for buying a domain name was in August 2005, when it paid $200,000 to land Facebook.com. At the time, the now 500-million user social-networking giant was still known as TheFacebook. The FB.com domain is not the only acquisition Facebook made in 2010. Although Google led the pack with the most acquisitions of the year, Facebook made five purchases of its own. Facebook's purchases included for example, startup Chai Labs and recommendation site Nextstop.