eBay online auction and shopping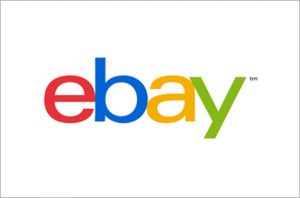 Date: 01/01/1995
eBay Inc., is an American multinational corporation and e-commerce company, providing consumer-to-consumer and business-to-consumer sales services via the Internet. It is headquartered in San Jose, California. eBay was founded by Pierre Omidyar in 1995, and became a notable success story of the dot-com bubble. Today it is a multibillion-dollar business with operations localized in over 30 countries.
The company manages eBay.com, an online auction and shopping website in which people and businesses buy and sell a broad variety of goods and services worldwide. In addition to its auction-style sales, the website has since expanded to include "Buy It Now" shopping; shopping by UPC, ISBN, or other kind of SKU (via Half.com); online classified advertisements (via Kijiji or eBay Classifieds); online event ticket trading (via StubHub); and other services. It previously offered online money transfers (via PayPal), which was a wholly owned subsidiary of eBay from 2002 until 2015. The website is free to use for buyers, but sellers are charged fees for listing items and again when those items are sold.
History
Early years
The AuctionWeb was founded in California on September 3, 1995 by French-born Iranian-American computer programmer Pierre Omidyar (born June 21, 1967) as part of a larger personal site. One of the first items sold on AuctionWeb was a broken laser pointer for $14.83. Astonished, Omidyar contacted the winning bidder to ask if he understood that the laser pointer was broken. In his responding email, the buyer explained: "I'm a collector of broken laser pointers." The frequently repeated story that eBay was founded to help Omidyar's fiancée trade Pez candy dispensers was fabricated by a public relations manager in 1997 to interest the media, which were not interested in the company's previous explanation about wanting to create a "perfect market". This was revealed in Adam Cohen's book, The Perfect Store (2002), and confirmed by eBay.
Reportedly, eBay was simply a side hobby for Omidyar until his Internet service provider informed him he would need to upgrade to a business account due to the high volume of traffic to his website. The resulting price increase (from $30/month to $250) forced him to start charging those who used eBay, and was not met with any animosity. It resulted in the hiring of Chris Agarpao as eBay's first employee to handle the number of checks coming in for fees.
Jeffrey Skoll was hired as the first president of the company in early 1996. In November 1996, eBay entered into its first third-party licensing deal, with a company called Electronic Travel Auction to use SmartMarket Technology to sell plane tickets and other travel products. Growth was phenomenal; in January 1997 the site hosted 2,000,000 auctions, compared with 250,000 during the whole of 1996. The company officially changed the name of its service from AuctionWeb to eBay in September 1997. Originally, the site belonged to Echo Bay Technology Group, Omidyar's consulting firm. Omidyar had tried to register the domain name echobay.com, but found it already taken by the Echo Bay Mines, a gold mining company, so he shortened it to his second choice, eBay.com.
In 1997, the company received $6.7 million in funding from the venture capital firm Benchmark Capital.
Meg Whitman was hired as eBay President and CEO in March 1998. At the time, the company had 30 employees, half a million users and revenues of $4.7 million in the United States.
eBay went public on September 21, 1998, and both Omidyar and Skoll became instant billionaires. eBay's target share price of $18 was all but ignored as the price went to $53.50 on the first day of trading.
2000s
As the company expanded product categories beyond collectibles into almost any saleable item, business grew quickly. In February 2002, the company purchased iBazar, a similar European auction web site founded in 1998, and then bought PayPal on October 3, 2002.
By early 2008, the company had expanded worldwide, counted hundreds of millions of registered users, 15,000+ employees and revenues of almost $7.7 billion. After nearly ten years at eBay, Whitman decided to enter politics. On January 23, 2008, the company announced that Whitman would step down on March 31, 2008 and John Donahoe was selected to become President and CEO. Whitman remained on the Board of Directors and continued to advise Donahoe through 2008. In late 2009, eBay completed the sale of Skype for $2.75 billion, but will still own 30% equity in the company.
In 2012 eBay was charged by the United States Department of Justice with entering into non-solicitation agreements with other technology companies involving their highly skilled employees.
On September 30, 2014, eBay announced it would spinoff PayPal into a separate publicly traded company, a demand made nine months prior by activist hedge fund magnate Carl Icahn. The spinoff completed on July 18, 2015. eBay's then chief executive, John Donahoe, stepped down from that role.
Logo
In September 2012, eBay introduced a new logo set in Univers, installed on the website on October 10, 2012.
Use for data analysis
As eBay is a huge, publicly visible market, it has attracted a great deal of interest from economists, who have used it to analyze many aspects of buying and selling behavior, auction formats, etc., and compare these with previous theoretical and empirical findings.
Just as economists have shown interest in eBay's operations, computer information systems researchers have also shown interest in eBay. Recently Michael Goul, Chairman of the Computer Information Systems department of the W. P. Carey School of Business at Arizona State University, published an academic case based on eBay's big data management and use. In the case, Goul discusses how eBay is a data-driven company that processes 50 petabytes of data a day.
eBay uses a system that allows different departments in the company to check out data from their data mart into sandboxes for analysis. According to Goul, eBay has already experienced significant business successes through its data analytics. To continue improving the business through data-driven decision making, eBay employs 5,000 data analysts.
Items
Millions of collectibles, decor, appliances, computers, furnishings, equipment, domain names, vehicles, and other miscellaneous items are listed, bought, or sold daily on eBay. In 2006, eBay launched its Business & Industrial category, breaking into the industrial surplus business. Generally, anything can be auctioned on the site as long as it is not illegal and does not violate the eBay Prohibited and Restricted Items policy. Services and intangibles can be sold, too. Large international companies, such as IBM, sell their newest products and offer services on eBay using competitive auctions and fixed-priced storefronts. Separate eBay sites such as eBay US and eBay UK allow the users to trade using the local currency. Software developers can create applications that integrate with eBay through the eBay API by joining the eBay Developers Program. In June 2005, there were more than 15,000 members in the eBay Developers Program, comprising a broad range of companies creating software applications to support eBay buyers and sellers as well as eBay Affiliates.
Numerous government and police agencies around the world now use eBay as well as traditional auctions to dispose of seized and confiscated goods.
Controversy has arisen over certain items put up for bid. For instance, in late 1999, a man offered one of his kidneys for auction on eBay, attempting to profit from the potentially lucrative (and, in the United States, illegal) market for transplantable human organs. On other occasions, people and even entire towns have been listed, often as a joke or to garner free publicity. In general, the company removes auctions that violate its Terms of Service agreement.
Beginning in August 2007, eBay required listings in "Video Games" and "Health & Beauty" to accept its payment system PayPal and sellers could only accept PayPal for payments in the category "Video Games: Consoles". Starting January 10, 2008, eBay said sellers can only accept PayPal as payment for the categories "Computing > Software", "Consumer Electronics > MP3 Players", "Wholesale & Job Lots > Mobile & Home Phones", and "Business, Office & Industrial > Industrial Supply / MRO". eBay announced that starting in March 2008, eBay had added to this requirement that all sellers with fewer than 100 feedbacks must offer PayPal and no merchant account may be used as an alternative. This is in addition to the requirement that all sellers from the United Kingdom have to offer PayPal.
Further, and as noted below, it was a requirement to offer PayPal on all listings in Australia and the UK. In response to concerns expressed by the Australian Competition and Consumer Commission, however, eBay has since removed the policy on the ebay.com.au website requiring sellers to offer PayPal as a payment option.
On April 24, 2006, eBay opened its new eBay Express site, which was designed to work like a standard Internet shopping site for consumers with United States addresses. It closed in 2008. Selected eBay items were mirrored on eBay Express, where buyers shopped using a shopping cart to purchase from multiple sellers. The UK version was launched to eBay members in mid-October 2006, but on January 29, 2008 eBay announced its intention to close the site. The German version, eBay Express Germany, was also opened in 2006 and closed in 2008.
At the 2008 eBay Developer's Conference, eBay announced the Selling Manager Applications program (SM Apps). The program allows approved developers to integrate their applications directly into the eBay.com interface. The applications created by developers are available for subscription by eBay members who also subscribe to Selling Manager.
eBay maintains a number of specialty sites including the discussion boards, groups, answer center, chat rooms, and reviews and guides. eBay's mobile offerings include SMS alerts, a WAP site, Java ME clients, and mobile applications for Windows Phone, Android OS, and Apple iPhone.
The initiative Choice in eCommerce was founded on May 8, 2013 by several online retailers in Berlin, Germany. The cause was, in the view of the initiative, sales bans and online restrictions by individual manufacturers. The dealers felt cut off from their main sales channel and thus deprived them the opportunity to use online platforms like Amazon, eBay, or Rakuten in a competitive market for the benefit of their customers.