Fewer than 15,000 dot.com domains were registered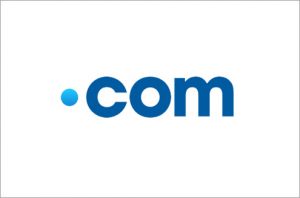 Date: 01/01/1992
By 1992 fewer than 15,000 dot.com domains were registered.
On 15 March 1985, the first commercial Internet domain name (.com) was registered under the name Symbolics.com by Symbolics Inc., a computer systems firm in Cambridge, Massachusetts.
By 1992 fewer than 15,000 dot.com domains were registered.
In December 2009 there were 192 million domain names. A big fraction of them are in the .com TLD, which as of March 15, 2010 had 84 million domain names, including 11.9 million online business and e-commerce sites, 4.3 million entertainment sites, 3.1 million finance related sites, and 1.8 million sports sites.
Domain name registration
The right to use a domain name is delegated by domain name registrars which are accredited by the Internet Corporation for Assigned Names and Numbers (ICANN), the organization charged with overseeing the name and number systems of the Internet. In addition to ICANN, each top-level domain (TLD) is maintained and serviced technically by an administrative organization operating a registry. A registry is responsible for maintaining the database of names registered within the TLD it administers. The registry receives registration information from each domain name registrar authorized to assign names in the corresponding TLD and publishes the information using a special service, the whois protocol.
Registries and registrars usually charge an annual fee for the service of delegating a domain name to a user and providing a default set of name servers. Often this transaction is termed a sale or lease of the domain name, and the registrant may sometimes be called an "owner", but no such legal relationship is actually associated with the transaction, only the exclusive right to use the domain name. More correctly, authorized users are known as "registrants" or as "domain holders".