Donuts raises $100 million, applies for 307 new TLDs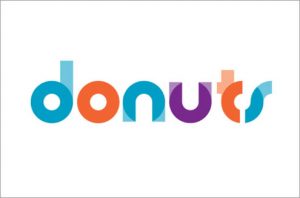 June 5, 2012
Donuts rolls in a lot of dough, but you'll have to wait another week to see which domains they applied for.
This morning Donuts, a new TLD applicant founded by eNom founder Paul Stahura, announced the most ambitious public new TLD plans to date: a $100 investment and 307 applications.
The company also hired Mason Cole as Vice President, Communications and Industry Relations. I had the chance to connect with him this morning to understand more about Donuts' plans. Cole told me the company looked at thousands of possible strings, ultimately settling on the 307 it has applied for. Back in January Bloomberg reported that Donuts was applying for 10 strings, but Cole says that may have been a miscommunication between Stahura and the Bloomberg reporter.
"At the time the final number hadn't been settled on," said Cole.
Cole isn't sure how many of the 307 strings will be contested by other applicants. The company is prepared to bring all 307 to market.
"I can tell you we've made sure to resource the company in a way that would allow us to get all 307 strings if we decide to," he said.
Cole was tight-lipped on what the company is doing in the digital archery process for batching. He also said the company does not plan to reveal its applications until ICANN makes them public on June 13.
The company announced today that it will use Demand Media as its backend registry provider. Stahura sold eNom to Demand Media in 2006. Demand Media has announced its own $18 million investment in new top level domains, but it has not invested in Donuts. Assuming Demand Media is applying for its own TLDs, it will be interesting to see if there's any contention between Demand Media's domains and those of Donuts. Cole said he can't comment on Demand Media's business.
For now, Donuts is engaged in a high stakes game of digital archery and is preparing for whatever roadblocks that may occur — but hoping for no more delays.