215 MILLION DOMAIN NAMES REGISTERED AT THE END OF AUGUST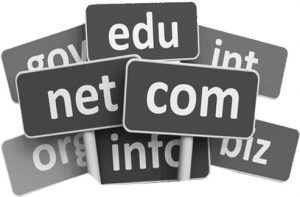 September 3, 2011
The end of the second quarter of this year saw over 215 million domain name registrations across all Top Level Domains (TLDs), an increase of 5.2 million domain names over the first quarter.
According to Verisign's August 2011 Domain Name Industry Brief, this represented growth of  2.5%. Since the second quarter of last year, domain name registrations have increased by more than 16.9 million, or 8.6 percent.
Country Code Top Level Domains (ccTLDs) number 84.6 million, a 3.6 percent increase quarter over quarter, and an 8.4 percent increase year over year.
Among the 20 largest ccTLDs, Brazil, Spain and Australian domain registrations all grew more than 4% based on a quarter to quarter comparison.  The Australian domain name space has been performing particularly well over the last few quarters.
The largest Top Level Domains in terms of base size were, .com, .de, .net, .uk, .org, .info, .nl, .cn, .eu and .ru respectively.
Renewal rates for .com/.net fell during the second quarter of 2011 from 73.8 percent in the first quarter to 73.1 percent.
Verisign estimates that 88 percent of .com and .net domain names resolve to a website, however 22% are one-page websites, which includes "under construction" pages, brochure and parked pages; including revenue generating parked pages often used by domainers.
Verisign stated its average daily Domain Name System (DNS ) query load during the quarter was 56 billion, down 1 percent on the previous quarter; and peaked at 68 billion queries, up 1 percent.
Verisign is a U.S. based company that operates array of network infrastructure, including two of the world's 13 Internet root servers. The company has invested $500 million in Project Titan, that willl allow Verisign to increase daily DNS query capacity by a factor of ten – from the current 400 billion queries a day to 4 trillion queries a day.