Demand Media Renews Ad Deal With Google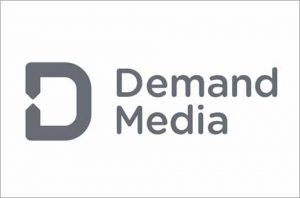 Aug 9, 2011
Web content giant Demand Media is announcing a number of acquisitions and a renewal of its Google ad deal today. First, Demand says that it is renewing and expanding its advertising partnership with Google. Under the terms of the three year agreement, Demand will continue to monetize its properties via AdSense for Content and the DoubleClick Ad Exchange.
The company says Demand has extended its agreement to manage and serve ads through the DoubleClick for Publishers platform and the media company's properties will be included in 'premium, brand-safe channels within Google Display Network Reserve,' according to a release.
Demand and Google haven't had the rosiest of relationships in the past. Google issued its "Panda" update to search results earlier this year, which aimed to weed out low-quality content sites from search. It was thought that this could affect Demand content's rank in search results. And in the company's earnings call in May, Richard Rosenblatt told investors that changes in Google's algorithm affected eHow's traffic, with visits to the platform down in the past quarter.
But Demand has promised to clean up its content and is taking measures to improve the quality of the content posted on its family of sites.
Demand has also acquired online advertising and media planning company IndieClick, a company that delivers multi-platform advertising campaigns. IndieClick represents over 300 websites as their exclusive advertising sales and technology partners and focuses on the 13-35 y/o demographic. The company provides the complete outsourcing of sales, business processes and ad serving technology for media publications.
And lastly, Demand is buying social media company RSS Graffiti, which helps publishers and brand program their Facebook pages with content from websites, blogs, Twitter, YouTube and more. The startup basically simplifies and automates the posting of updates to Facebook pages. Publishers configure the application to check their websites, blogs, Twitter streams and other social platforms. The application then automatically posts the content to the publisher's Facebook page and to the activity stream of friends and fans at scheduled intervals.
The company also reported earnings for the quarter, beating analyst expectations. Demand's Non-GAAP revenue increased 34% to $76.6 million, from $57.3 million in Q210. And net income came in at $5.0 million, which is an increase of 43% compared with $3.5 million in Q210. Net Income per share was $0.06, up 50% compared with $0.04 in Q210.