Demand Media invests $18 million in new TLDs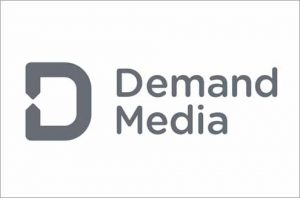 May 8, 2012
Demand Media, parent company of eNom, announced today that it has invested $18 million into new top level domain names.
In April 2012, Demand Media invested $18 million in pursuit of its generic Top Level Domain ("gTLD") initiative, which it believes represents a complementary strategic growth opportunity for its Registrar services.
Given that this refers only to the month of April, when Demand Media would have completed its applications, it's possible that this is for application fees and related expenses only. That's a whole lot of top level domains.
Kristen Moore, VP, Corporate Marketing & Communications at Demand Media, tells Domain Name Wire: "As the ICANN application process is not yet completed, we aren't commenting on the specifics of any applications beyond the size of our investment and our enthusiasm for the opportunity at this time."
On the investor conference call today, the company said it has committed $18 million in "support" of the program. It has signed two partners that will use its backend system. It also said it "may become a registry in our own right", e.g. apply for domains itself. Its CFO said it "funded" $18 million in April, which still leads us back to application fees.
Interestingly, by the spirit of the rules, Demand Media shouldn't be eligible to apply for new TLDs due to multiple UDRP losses. But there are plenty of technicalities to get around that.