Convergent Media Systems Corporation – convergent.com was registered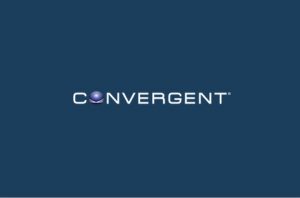 Date: 12/11/1986
On December 11, 1986, Convergent Media Systems Corporation registered the convergent.com domain name, making it 49th .com domain ever to be registered.
Convergent Media Systems Corporation provides digital media solutions to the enterprise market in the United States and internationally. It offers digital media solutions for applications, such as digital signage, interactivity, video walls, iBeacon integration, social media, sales assistance, wayfinding, employee communications, meeting rooms, and endless aisle. The company also media strategy, systems integration, content creation, network operations, and solution support services. It serves retail, bank, corporate digital, and healthcare digital signage markets. Convergent Media Systems Corporation was formerly known as EDS Video Services and changed its name to Convergent Media Systems Corporation in 1992. The company was founded in 1980 and is based in Alpharetta, Georgia with a location in Toronto, Canada. As of October 1, 2013, Convergent Media Systems Corporation operates as a subsidiary of Ballantyne Strong, Inc
Founded in 1980, Convergent Media Systems manages digital solutions for customers that span over 95,000 displays spread across over 22,000 locations, which are seen by more than 10 million people per day. Convergent Media Systems has long-standing customer relationships with companies such as Kroger, Safeway, and Best Buy Canada. Bryan Allen will continue to manage the Convergent Media Systems team.
The combination of Ballantyne Strong and Convergent Media Systems will create one of the largest and best capitalized companies providing digital technologies for out-of-home messaging, advertising and communication (the Digital Out-of-Home or DOOH market) and Enterprise Video Solutions (EVS), which provides enterprises with the infrastructure necessary for communication, collaboration, training and education of employees. In aggregate, the domestic DOOH and EVS markets are estimated to be more than $4.0 billion annually.
"This is a transformative acquisition that extends Ballantyne's core expertise into adjacent markets experiencing strong growth," said Gary L. Cavey, President and CEO of Ballantyne Strong. "Industry analysts expect the DOOH and EVS markets to grow at compounded annual rates of 26% and 16%, respectively, through 2015. With these markets being highly fragmented, there is a clear opportunity for Ballantyne to capture market share with a unique end-to-end, single source solution covering design and development of customer solutions, system integration, software, hardware, content creation and distribution, network monitoring and field services. With the addition of Convergent Media Systems' existing customer base, we will be able to further leverage the established infrastructure of our Network Operations Center to enhance efficiencies within the combined company and provide a strong platform for continued growth. Following this acquisition, we will continue to have a very strong balance sheet, which will be a key differentiator in the DOOH and EVS markets, and will enable us to continue investing in growth opportunities going forward."