Candy.com sold for $3.0 million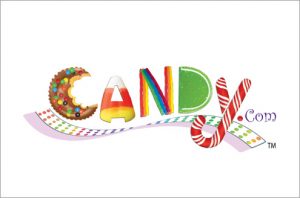 Date: 06/01/2009
G&J Holdings purchased Candy.com for a sweet $3 million in 2009.
Candy.com is now a shiny new, online store for all sorts of sweets after the domain name was sold for a whopping $3 million back in June. The fairly old-school website offers a range of lollipops, jelly beans, gum, candy bars and dispensers which it ships all across the United States.
According to the website, Candy.com even ships internationally but I think they just left out the word 'not' by accident (seriously).
The new owner of the candy.com domain name is G&J Holdings, a Weymouth, Massachusetts-based Internet candy retailer that has been in business since 2005. The $3 million question for them: how quickly, if at all, will they make up for the price it paid for the admittedly attractive .com domain name?
That makes it the second largest domain purchase this year, following Toys R Us' acquisition of toys.com.
G&J Holdings plans to use candy.com to sell — get this — candy. They would like to become the online destination for all your candy needs by offering expedited shipping and competitively price products, as well as a nice shopping experience. But really, how much does all of that matter when you have the awesome candy.com domain name? The press release claims there are over 800,000 searches for the word "candy" each month — hence, the $3 million price tag.
The deal was actually all set to be done a couple months ago, but it took all this time to finalize it (read: for the lawyers to go over it). The site was purchased from the "Domain King,".