Biz, info, and museum are activated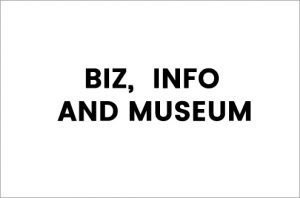 Date: 06/01/2001
The Internet Corporation for Assigned Names and Numbers (ICANN) today announced that the first two of the recently authorized top-level domain names for the Internet – .biz and .info – will be operational tomorrow. These are the first new global top-level domains (TLDs) since .com and others were launched in the 1980s.
The .biz and .info TLDs will at first be used just for informational web sites. These informational sites will be launched by the companies selected to operate the new TLDs, NeuLevel, Inc. (www.neulevel.biz) and Afilias Limited (www.afilias.info). General registration of names ending with .biz and .info will soon be available through over 90 registrars accredited by ICANN. Users will be able to reach these new registered names as early as September, 2001.
"This is an historical milestone for the Internet community and for ICANN," said M. Stuart Lynn, President and CEO of ICANN. "It successfully benchmarks what has been a thoughtful community process over the past year." ICANN is responsible for coordinating the development of Internet policy for introducing new global TLDs.
The U.S. Department of Commerce promptly accepted ICANN's recommendation yesterday to add the new TLDs. Under the Memorandum of Understanding that governs the gradual transition of Internet coordination responsibilities to ICANN, the Commerce Department's approval is still required for adding TLDs but was not required for the agreements themselves between ICANN and NeuLevel or Afilias.
These two new global TLDs are the first of seven approved by the ICANN Board of Directors last November. Agreements still remain to be signed for the remaining five top-level domains: .name, .pro, .aero, .coop, and .museum.
Lynn noted these first steps took several months because of the need to introduce new global TLDs in a measured and responsible manner with as little risk as possible. "We are breaking new ground," he added. "We are responsible for ensuring long-term Internet stability and minimizing risk. ICANN's seal of authenticity on these new TLDs guarantees they will work properly for every Internet user from wherever they are."
NeuLevel, Afilias, and the operators of the other potential top-level domain registries have worked through these extended processes in partnership with ICANN and the Internet community. "We are excited about the launch of the new TLDs," noted Douglas Armentrout, CEO of NeuLevel. "We look forward to building .biz for businesses on the net."
"We can expect that these new top level domains will pioneer the way for others to come," added Hal Lubsen, President of Afilias. "Stability is paramount for the Internet."
Over the coming months, ICANN will evaluate the performance of these seven new top-level domains as a "proof of concept". This evaluation will inform the ICANN Board of Directors to guide future steps. Besides technical performance, these evaluations will also address practical and administrative issues such as methods for providing adequate protection for trademark interests to inhibit cybersquatting.