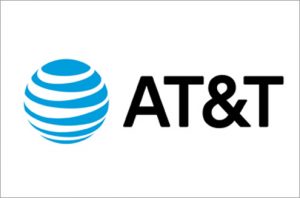 Date: 04/25/1986
On April 25, 1986, AT&T registered the att.com domain name, making it 15th .com domain ever to be registered.
AT&T Inc. is an American multinational telecommunications conglomerate, headquartered at Whitacre Tower in downtown Dallas, Texas.  AT&T is the second largest provider of mobile telephone services and the largest provider of fixed telephone services in the United States, and also provides broadband subscription television services through DirecTV. AT&T is the third-largest company in Texas (the largest non-oil company, behind only ExxonMobil and ConocoPhillips, and also the largest Dallas company). As of May 2014, AT&T is the 23rd-largest company in the world as measured by a composite of revenues, profits, assets and market value, and the 16th-largest non-oil company. AT&T is the largest telecommunications company in the world by revenue. As of 2016, it is also the 17th-largest mobile telecom operator in the world, with 130.4 million mobile customers. AT&T was ranked at #6 on the 2015 rankings of the world's most valuable brands published by Millward Brown Optimor.
AT&T Inc. began its existence as Southwestern Bell Corporation, one of seven Regional Bell Operating Companies (RBOC's) created in 1983 in the divestiture of the American Telephone and Telegraph Company (founded 1885, later AT&T Corp.) following the 1982 United States v. AT&T antitrust lawsuit. Southwestern Bell changed its name to SBC Communications Inc. in 1995. In 2005, SBC purchased former parent AT&T Corp. and took on its branding, with the merged entity naming itself AT&T Inc. and using the iconic AT&T Corp. logo and stock-trading symbol. The current AT&T reconstitutes much of the former Bell System and includes ten of the original 22 Bell Operating Companies, along with the original long distance division.
History
Prior to 2005 purchase by SBC
AT&T can trace its origin back to the original Bell Telephone Company founded by Alexander Graham Bell after his invention of the telephone. One of that company's subsidiaries was American Telephone and Telegraph Company (AT&T), established in 1885, which acquired the Bell Company on December 31, 1899 for legal reasons, leaving AT&T as the main company. AT&T established a network of subsidiaries in the United States and Canada that held a government-authorized phone service monopoly, formalized with the Kingsbury Commitment, throughout most of the twentieth century. This monopoly was known as the Bell System, and during this period, AT&T was also known by the nickname Ma Bell. For periods of time, the former AT&T was the world's largest phone company. In 1982, US regulators broke up the AT&T monopoly, requiring AT&T to divest its regional subsidiaries and turning them each into individual companies. These new companies were known as Regional Bell Operating Companies, or more informally, Baby Bells. AT&T continued to operate long distance services, but as a result of this breakup, faced competition from new competitors such as MCI and Sprint. Southwestern Bell was one of the companies created by the breakup of AT&T. The architect of divestiture for Southwestern Bell was Robert G. Pope. The company soon started a series of acquisitions. This includes the 1987 acquisition of Metromedia mobile business, and the acquisition of several cable companies in the early 1990s. In the later half of the 1990s, the company acquired several other telecommunications companies, including some Baby Bells, while selling its cable business. During this time, the company changed its name to SBC Communications. By 1998, the company was in the top 15 of the Fortune 500, and by 1999 the company was part of the Dow Jones Industrial Average (lasting through 2015).
Since 2005
In 2005, SBC purchased AT&T for $16 billion. After this purchase, SBC adopted the AT&T name and brand. The original 1885 AT&T still exists as the long-distance phone subsidiary of this company. Although the current AT&T as a corporate structure has only existed since 1983, the company has adopted the original AT&T's history as its own. In September 2013, AT&T announced it would expand into Latin America through a collaboration with Carlos Slim's América Móvil. On December 17, 2013, AT&T announced plans to sell its Connecticut wireline operations to Stamford-based Frontier Communications. Roughly 2,700 wireline employees supporting AT&T's operations in Connecticut was expected to transfer with the business to Frontier, as well as 900,000 voice connections, 415,000 broadband connections, and 180,000 U-verse video subscribers.
On May 18, 2014, AT&T announced it had agreed to purchase DirecTV for $48.5 billion, or $67.1 billion including assumed debt. The deal was aimed at increasing AT&T's market share in the pay-TV sector and give AT&T access to fast-growing Latin American markets. The transaction closed in July 2015. The deal is subject to conditions for four years, including a requirement for AT&T to expand its fiberoptic broadband service to at least 12.5 million customer locations, not to discriminate against other online video services using bandwidth caps, submit any "interconnection agreements" for government review, and offer low-cost internet services for low-income households. AT&T subsequently announced plans to converge its existing U-verse home internet and IPTV brands into a combined platform with DirecTV, tentatively known as AT&T Entertainment.
On November 7, 2014, AT&T announced its purchase of Iusacell to create a wider North American network. In January 2015, AT&T announced it would be acquiring the bankrupt Mexican wireless business of NII Holdings for around $1.875 billion. AT&T subsequently merged the two companies to create AT&T Mexico. On March 29, 2016, AT&T announced that it will increase data caps on its Internet service on May 23, 2016.
The integration of AT&T and DirecTV is set to begin by the fourth quarter of 2016.On September 19, 2016, AT&T announced that it will be eliminating the "U-verse" brand and renaming the broadband and phone services "AT&T Internet" and "AT&T Phone".