ANA chief calls for new gTLDs to be suspended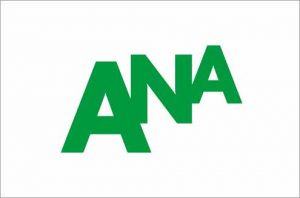 August 9, 2011
The president of the Association of National Advertisers said the organization may sue ICANN unless it suspends its new top-level domains program.
Speaking to DomainIncite, ANA's Bob Liodice said that American industry is "horrified" by the program, which he believes will cost his members a "quite humongous sum of money".
Liodice wrote to ICANN president Rod Beckstrom a week ago, demanding the program be abandoned and dropping major hints that a lawsuit would be the alternative.
ANA's board of directors, comprised of representatives of 36 of the largest companies in the US, is "unanimous" in its opposition to the program, he told me.
"We've had many conversations with our members, brand owners in the US, and nobody supports this to our knowledge," Liodice said. "If American industry is not supporting the recommendation to do this, then who is? What is the benefit if brands owners are saying they're horrified?"
ANA's members simply do not understand why the program has been introduced, Liodice indicated.
"What's the problem, what is ICANN trying to solve?" he said.
I put it to him that increasing competition in the registry space is in many ways ICANN's raison d'etre, built into its founding principles.
"Just because this is something that was supposed to be done back in the Clinton days doesn't mean it has to be done today," he said. "The world has changed."
"I think this is more for the benefit of ICANN than for the benefit of the [advertising] industry," he said. "ICANN will secure substantial revenue for these changes and put incredible burdens on the industry to no benefit for the industry."
ICANN, which is obviously a non-profit, says it has priced the program on a cost-recovery basis.
Not convinced by .brands
I asked Liodice if any of ANA's members had expressed interest in ".brand" gTLDs, and put it to him that enjoy.coke or iwantmy.mtv might be innovative ways to advertise.
"That is not an issue right now," he said. "The brand for the most part is in the URL anyway, what benefit does it get from moving to right of the dot?"
"The industry is in a period of stability and is very satisfied with status quo," he added.
Liodice was not aware of the .brand announcements from Canon and Hitachi, but expressed skepticism about their reasons for applying.
"Are those companies saying this is important to me and will further my business interests?" he asked.
Canon USA does appear to be a member of ANA, although it does not have a seat on its board. Hitachi is not a member.
ANA's plan
Last week's letter gave Beckstrom an August 22 deadline to respond. The first thing ANA intends to do is wait for his reply, Liodice said.
Anything other than an undertaking to suspend the program for talks is likely to see an escalation.
"We first have to ensure this program is suspended," Liodice said. "We're trying to halt the introduction at this point in time and suspend it until we can have these conversations."
ANA also hopes to speak to the US Department of Commerce, which has an oversight relationship with ICANN, as well as to members of Congress.
"We are lobbying members of Congress to make sure they're aware of the detrimental characteristics of this, particularly at a time when the world is in great disorder with the financial crisis," Liodice said.
There's also the possibility of court action.
While stopping short of saying ANA will definitely sue, Liodice did say that the organization's lawyers are looking into possible causes of action.
"If the reply is not consistent [with ANA's requests] we will explore that possibility," he said.
ANA would be represented by the law firm Reed Smith, which has already published its own statement of support for Liodice's letter on its web site.
It's good to talk
My feeling is that some of ANA's concerns are already dealt with by the program's Applicant Guidebook, and that a conversation explaining this could help reduce tensions.
Liodice, for example, appears convinced that top-level cybersquatting will be possible – that .coke could be registered by somebody other than Coca-Cola.
My view is that such an obvious transgression would be easily (and relatively cheaply) dealt with using the Legal Rights Objection mechanism already in the Guidebook.
That's assuming, of course, that the $185,000 application fee failed to be a deterrent, and that a registry back-end provider dumb enough to put its name to the bid could be found.
But even if ANA can be convinced that the risk of TLD-squatting is negligible, its concerns about the potential for problems at the second level will be harder to address.
Let's face it, while estimates of the increased cost of trademark enforcement vary wildly, nobody has disputed that there will be a cost.
One ANA member has estimated that the per-brand cost to companies would be $2 million over 10 years, Liodice said.
ANA does not appear to have spent much time getting involved in the development of the new gTLD program lately — the most recent submission I could find dates from 2009 — but Liodice said its counsel Reed Smith has been representing it in the ICANN process.