Amazon Continues Domain Name Collecting with KindleWave.com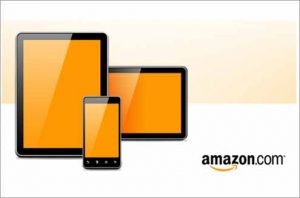 Aug 25, 2011
Just a couple of days ago, the folks at Amazon took it upon themselves to scoop up the domain name KindleScribe.com – this of course fueling speculation that the upcoming Kindle e-reader would at last be named. This and KindleScribes.com were registered on August 20 2011, and along with their last registration of a domain, KindleAir.com, all point toward a future tablet name OR some defensively purchased names just in case someone wanted to capitalize on the fact that Air, Scribe, and Wave are associated very closely at the moment with tablet computers.
What Amazon registered today was KindleWave.com, this further fueling notions of another new Amazon service if not a full blown device. What we've got here is a bunch of speculation of course, though a couple of indicators point toward simple legal defense instead of early purchasing for the sake of future naming. KindleScribe.com and KindleWave.com both recently expired and were released from their former owners: Scribe registered to a Los Angeles company, Wave registered to a Tennessee company.
The entire world, if I may be so bold, is hoping that the tablet we're thinking about here, whatever it may end up being called, should look like the NoteSlate concept we saw earlier this year. Also note that the last time we spoke directly about the Amazon tablets, we heard that they'd be loss leaders for the group – cheap tablets ahoy!
To be fair, both the Kindle Scribe domain names and Kindle Wave domain names could be merely defensive registrations by the company. KindleScribe.com and KindleWave.com recently expired and Amazon picked them up after they were deleted. KindleScribe.com was registered to a Los Angeles company; KindleWave.com was registered by a Tennessee company.
Still, in this gadget and tablet crazed world, this certainly fuels speculation.