Altavista.com sold for $3.3 million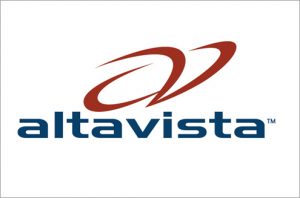 Date: 08/01/1998
Compaq pays $3.3 million for Alta Vista Web address
Digital Equipment Corp. played hard to get, but perhaps Compaq Computer Corp. will turn out to be a softer touch.
A published report says Houston-based Compaq has agreed to pay $3.3 million to a businessman who happened to name his company Alta Vista before that became the name of one of the most popular search engines on the Internet. Compaq picked up AltaVista when it acquired Digital Equipment Corp. earlier this year. A company spokesman declined to comment on the report other than to say it was still in negotiations over the altavista.com address. As of late Tuesday afternoon, the www.altavista.com Web site was still being operated by Alta Vista Technology Inc.
On Tuesday, the San Francisco Chronicle reported that Compaq agreed to pay Jack Marshall $3.3 million to effectively purchase rights to the Internet address, www.altavista.com.
It is believed to be one of the largest settlements ever in disputes of this kind. Also as part of the settlement, Alta Vista Technology said it will change its name to PhotoLoft.com.
Digital had been fighting for rights to the address for two years. Marshall, who founded Campbell Calif.-based Alta Vista Technology in 1994, had been the first to register his company name as an Internet address.
This later led to confusion as volumes of surfers looking for the search engine landed instead on the Web site of a small Silicon Valley startup specializing in online photography.
However, Reuters reported another source close to the dispute saying a deal had been effectively reached, short of crossing all the T's in the paperwork. Although he declined to comment on the amount of the settlement, the source did say the $3.3 million quoted in the San Francisco Chronicle was "pretty correct."